1. There are 96 bags of poop, pee, and vomit on the moon. Astronauts from the Apollo missions left them there to reduce the weight of their shuttles . . . so they'd be able to bring back moon rocks and core samples.
2. RON JEREMY was high school classmates in Queens, New York with REGINALD VELJOHNSON . . . the cop from "Die Hard" and the dad from "Family Matters".
3. The CEO of the identity protection firm Lifelock once gave out his Social Security number in ads to prove how effective the service was. His identity was stolen 13 times AND the company was fined $12 million for false advertising.
4. The official birthplace of Kermit the Frog is Leland, Mississippi. JIM HENSON used to spend time there as a child growing up in Mississippi.
5. Burger King can't call itself Burger King in Australia, because a small restaurant already owns that trademark. So all of the Australian locations are called Hungry Jack's.
(Gizmodo / Wikipedia / Tom's Guide / Wikipedia / Wikipedia)
---

Nominees for the Golden Raspberry Awards were announced last night, and "Transformers: Revenge of the Fallen" leads the way with SEVEN Razzie nods, including Worst Picture.
To his credit though, MARK WAHLBERG did NOT get singled out for Worst Actor.
KIRK CAMERON's "Saving Christmas" and "The Legend of Hercules" were a close second, with six nominations apiece. And, of course, ADAM SANDLER is nominated again for Worst Actor.
This year, the Razzies are trying something new: Rewarding POSITIVE achievement. They have a category called the Redeemer Award, where they celebrate actors who've gone from SUCKAGE to SUCCESS.
For instance, BEN AFFLECK is up for it, after going from "Gigli" to "Argo" and "Gone Girl" . . . and JENNIFER ANISTON was nominated for going from being a four-time Razzie nominee to the critically-acclaimed movie "Cake".
The full list of nominees begins here . . .
Worst Picture:
"Kirk Cameron's Saving Christmas"
"Left Behind"
"The Legend of Hercules"
"Teenage Mutant Ninja Turtles"
"Transformers: Age of Extinction"
Worst Actor:
Kirk Cameron, "Kirk Cameron's Saving Christmas"
Nicholas Cage, "Left Behind"
Kellan Lutz, "The Legend of Hercules"
Seth MacFarlane, "A Million Ways to Die in the West"
Adam Sandler, "Blended"
Worst Supporting Actor:
Mel Gibson, "Expendables 3"
Kelsey Grammer, "Expendables 3", "Legends of Oz", "Think Like a Man Too", "Transformers: Age of Extinction"
Shaquille O'Neal, "Blended"
Arnold Schwarzenegger, "Expendables 3"
Kiefer Sutherland, "Pompeii"
Worst Actress:
Drew Barrymore, "Blended"
Cameron Diaz, "The Other Woman" and "Sex Tape"
Melissa McCarthy, "Tammy"
Charlize Theron, "A Million Ways to Die in the West"
Gaia Weiss, "The Legend of Hercules"
Worst Supporting Actress:
Cameron Diaz, "Annie"
Megan Fox, "Teenage Mutant Ninja Turtles"
Nicola Peltz, "Transformers: Age of Extinction"
Susan Sarandon, "Tammy"
Brigitte Ridenour (Kirk Cameron's sister), "Kirk Cameron's Saving Christmas"
Worst Director:
Michael Bay, "Transformers: Age of Extinction"
Darren Doane, "Kirk Cameron's Saving Christmas"
Renny Harlin, "The Legend of Hercules"
Jonathan Liebesman, "Teenage Mutant Ninja Turtles"
Seth MacFarlane, "A Million Ways to Die in the West"
Worst Remake, Rip-Off or Sequel:
"Annie"
"Atlas Shrugged: Who Is John Galt?"
"The Legend of Hercules"
"Teenage Mutant Ninja Turtles"
"Transformers: Age of Extinction"
Worst Screen Combo:
Any Two Robots, Actors (Robotic Actors), "Transformers: Age of Extinction"
Kirk Cameron and His Ego, "Kirk Cameron's Saving Christmas"
Cameron Diaz and Jason Segel, "Sex Tape"
Kellan Lutz and Either His Abs, His Pecs or His Glutes, "The Legend of Hercules"
Seth MacFarlane and Charlize Theron, "A Million Ways to Die in the West"
Worst Screenplay:
"Kirk Cameron's Saving Christmas"
"Left Behind"
"Sex Tape"
"Teenage Mutant Ninja Turtles"
"Transformers: Age of Extinction"
Redeemer Award:
Ben Affleck, from "Gigli" to "Argo" and "Gone Girl"
Jennifer Aniston, from four-time Razzie nominee to "Cake"
Mike Myers, from "The Love Guru" to directing "Supermensch"
Keanu Reeves, from six-time Razzie nominee to "John Wick"
Kristen Stewart, from six-time "Twilight" Razzie winner to "Camp X-Ray"
---
The new season of
"American Horror Story"
is called
"Freak Show"
. . . and it features a serial killer clown named Twisty, who stalks couples with scissors and locks children up in an old school bus.That's not exactly the brightest portrayal of clowns . . . not that you'd expect anything different from a show called
"American Horror Story"
. Nonetheless, the nation's real-life NON-evil clowns are NOT happy about it.
If you weren't aware, there's an organization called "Clowns of America International" . . . and the president is speaking out.
He says, quote, "Hollywood makes money sensationalizing the norm. They can take any situation, no matter how good or pure, and turn it into a nightmare.
"We do not support in any way, shape, or form any medium that sensationalizes or adds to coulrophobia or 'clown fear.'"
No one from the show has responded . . . and they probably won't.


---


Red Bull just settled a false advertising lawsuit, and now owes anyone who bought one of its drinks between Jan. 1, 2002, and Oct. 3, 2014, either $10 cash or $15 worth of Red Bull products.
Red Bull was sued by drinkers who said that consumers were misled by the slogan "Red Bull gives you wings."
The plaintiffs claimed that the company's advertised benefits, like increased performance and reaction speed, were false advertising, and not backed up with scientific evidence. One of the plaintiffs said despite drinking the product since 2002, he saw no improvement in his athletic performance.
According to the lawsuit:
Such deceptive conduct and practices mean that [Red Bull's] advertising and marketing is not just 'puffery,' but is instead deceptive and fraudulent and is therefore actionable.
Despite settling, Red Bull denied any wrongdoing in a statement:
Red Bull settled the lawsuit to avoid the cost and distraction of litigation. However, Red Bull maintains that its marketing and labeling have always been truthful and accurate, and denies any and all wrongdoing or liability.
So here's the good part: If you want to claim your $10 cash refund, register online here by March 2, 2015. No proof of purchase is required.
update
It should probably be noted that if a certain number of people sign up and the $13 million is reached, then the reimbursement will begin to be diluted so that every person can receive a share.
According to the filing, a hearing will be held on May 1, 2015 to decide whether the settlement will be approved. If the court approves the settlement, payment will be distributed 150 days later (pending appeals).
update
The website is back up after crashing earlier in the week.
You can also file a claim form via the following:
- By mail: Class Action Settlement Administrator at Energy Drink Settlement, c/o GCG, P.O. Box 35123, Seattle, WA 98124-5123
- By fax: (844) 553-1373
- By email: energydrinksettlement@gcginc.com
---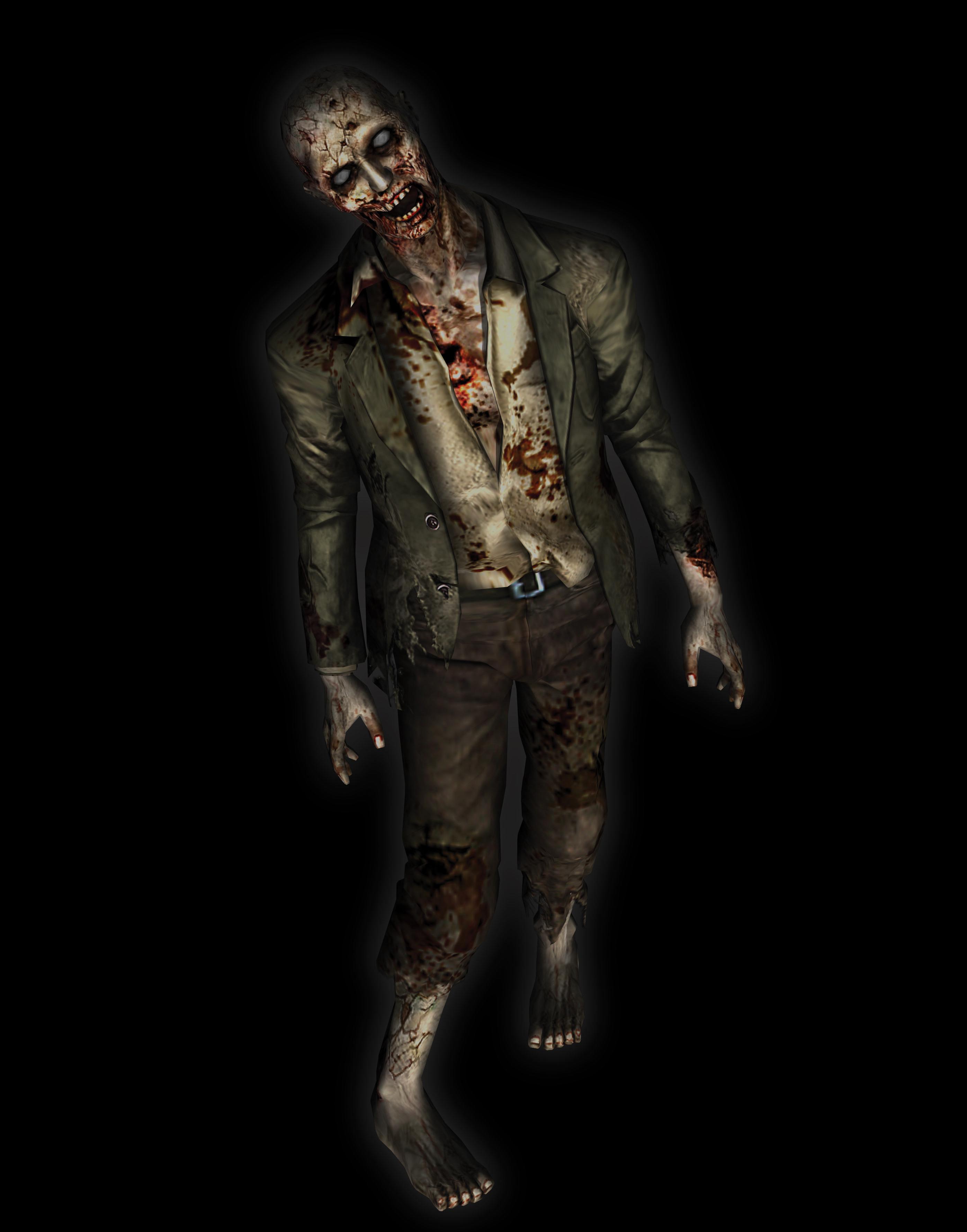 Making your own zombie costume is pretty cheap and easy . . . just tear up old some clothes, slap on a little make-up, and you're good. And you KNOW here in America, we LOVE things that are cheap and easy. Including yo mama.
Goodwill just released the results of a poll on the most popular homemade and do-it-yourself costumes for this Halloween . . . and zombie was easily number one.
It's one of the top three costumes for adult men, adult women, teenage males, teenage females, and boys. The only group where zombies aren't in the top three is girls' costumes. Here are the top three for all six age groups . . .
Adult men: Zombie, pirate, soldier.
Adult women: Witch, zombie, pirate.
Teenage male: Zombie, pirate, vampire.
Teenage female: Witch, princess, zombie.
Boys: Ninja turtle, Spider-Man, zombie.
Girls: Princess, witch, fairy.
---
Great news, guys . . . here's your excuse to avoid spending two months' salary on an engagement ring. You can spend something closer to three dinners at the 99.

A new study found the BIGGER your engagement ring . . . the SMALLER the chance your marriage will last. So go ahead and buy your girlfriend a diamond that you need a magnifying glass to see.
Researchers at Emory University in Atlanta found that men who spent between $2,000 and $4,000 on an engagement ring were 130% more likely to get divorced than guys who spent $500 to $2,000.
They also found that people whose weddings cost more than $20,000 are 350% more likely to get divorced than people whose weddings cost under $10,000.
One caveat on all this: The good people at Emory don't seem to know what wedding stuff actually costs.
The average guy now spends $5,598 on an engagement ring . . . $1,598 more than the high end of their range in the study. And the average wedding is now $28,858 . . . $8,858 more than the high end of their range in the study.
---

It's official: "Bridesmaids" director PAUL FEIG is making a new female-led "Ghostbusters" movie.


He announced on Twitter that it will star, quote, "hilarious women". He didn't name any names, though. But he did say he's writing it with Katie Dippold, who he co-wrote "The Heat" with. Katie also wrote for "Parks and Recreation" and "Mad TV".
For what it's worth, Bill Murray recently gave his picks for female Ghostbusters. He suggested Melissa McCarthy, Kristen Wiig, Linda Cardellini and Emma Stone.
There's no word if this means the death of a "Ghostbusters 3" starring the original guys . . . or at least what's left of them . . . or if they'll be somehow incorporated into this movie.
---

When you load up your plate on Thanksgiving, all the food winds up touching each other in a giant carb-loaded orgy. So the latest Thanksgiving trend KNOWS all the food blends together . . . and saves you the hassle of serving them separately.
It's called "Thanksgiving in a Bucket." When you're making Thanksgiving dinner, instead of having everything on its own separate dish, you layer everything into a bucket . . . kind of like a Thanksgiving parfait.
You put stuffing on the bottom, because it's best at absorbing all the other flavors. Then mashed potatoes on top of that . . . then a green vegetable . . . then sweet potatoes . . . turkey and gravy . . . and finally cranberry sauce.
And you serve it with a big cake spatula so you can give someone an entire slice of Thanksgiving all at once.
---

2014 Parade
Join us for the 59th Annual Fall Foliage Festival Parade on Sunday, October 5, 2014. Participants will help celebrate 100 years of adventure and culture in the Mohawk Trail Region with this year's theme - 100th Anniversary of the Mohawk Trail!

ONGOING:

Fall Foliage Festival Annual Leaf Hunt
This event dates back to 1965. Brightly colored paper leaves will be hidden around the North Berkshire area in scenic locales. Clues will be published in the Transcript and iBerkshires.com. Contestants who find these leaves will be awarded prizes by the festival committee.



Lasagna Dinner at Eagles
Fraternal Order of the Eagles
515 Curran Highway
(413)664-9043
$10

'Carb up' at the Eagles in preparation for a busy Fall Foliage Parade weekend! Join your friends and your neighbors at this annual community dinner.

SATURDAY, Oct 5

North Adams Farmers Market: Bring Your Dog to the Market
St. Anthony Municipal Parking Lot
Corner of Marshall Street and St. Anthony Drive
(413)664-6180
9am-1pm
FREE

The Farmers Market is one of the most pet-friendly places in the city! Help us celebrate the Dog Day of Fall by bringing your dog to the market. Special market vendors will include animal rescue agencies and animal-themed products. As always, patrons of the market can find fresh fruits and vegetables, cheese, canned goods, baked goods, eggs, and meat. For more information or a schedule of events, call or e-mail tourism@northadams-ma.gov.

4th Annual Dog Parade
Veteran's Memorial Park
Corner of Eagle Street and Route 2
10am – 11:30am (registration begins at 9am)
FREE (but donations to local animal rescues are accepted)

All dogs are encouraged to participate. Owners are encouraged to make costumes and enter their dogs into this parade. This year's parade theme is "Haunts, Legends, and Ghost Stories." Categories are: funniest, best duo (owner and dog), best group (dogs), best small dog, best medium-sized dog, and best large dog. Prizes will be awarded following the parade and ribbons will be given to all participants. Dog parade winners will be invited to participate in the Fall Foliage Parade on Sunday, October 6.

Children's Road Race and Fair
Noel Field, near the walking track
310 State Street
(413)663-9062
11am-1pm
FREE

Fun, give-a-ways, and games for children of all ages. Registration for the road race begins at 11am, with races beginning promptly at 12pm. Five division for boys and girls: Senior (10-11 year olds); Junior (8-9 year olds); Peewee (6-7 year olds); Pre-school (4-5 year olds); Tots (3 and under).

Fall Foliage Dance
Fraternal Order of the Eagles
515 Curran Highway
(413)664-9043
9pm-1am
$5

Enjoy live music from 2 bands: Phil n' the Void and Static and celebrate the fall season in style at this annual affair sponsored by the Eagles!

SUNDAY, Oct. 6

All You Can Eat Breakfast
Fraternal Order of the Eagles
515 Curran Highway
(413)664-9043
7-11am
$6 general price / $5 adult seniors and children under 10

Breakfast is the most important meal of the day – especially on Parade Day! What better way to start your day than with an all you can eat breakfast!

Annual 5k Road Race
The North Adams Transcript
85 Main St
(413)663-3741
12 pm
---

Amazon Prime has slapped a RACISM WARNING on old "Tom and Jerry" cartoons, some of which were made more than 70 years ago.
It says, quote, "[These] shorts may depict some ethnic and racial prejudices that were once commonplace in American society. Such depictions were wrong then, and are wrong today."
Among other things, "Tom and Jerry" has some characters shown in blackface . . . and there's an African American maid named "Mammy Two Shoes," who appears with a musical soundtrack very similar to traditional plantation songs.
"Tom and Jerry" isn't currently available for Amazon Prime instant viewing in the U.S., so there's no warning here. But it's available in some countries overseas, and people have posted screenshots of the warning on social media.

We spoke with you about it this morning this call sums it up...



Mammy Two Shoes
---
It's the first day of October, and if you're planning to make a big purchase this month, check THIS out first. Here are the five BEST and WORST things you can buy this month. First, the five best!
.
1. A new car. Most of the dealerships started selling their 2015 models last month, so the prices on their 2014 models should go down now.


2. Tickets for a cruise. Cruises in the Caribbean are always SUPER cheap in October. But that's partly because the weather's kind of unpredictable.

3. iPads. Apple is expected to announce their new iPad models later this month. And in the past, older models have always dropped in price about 20% when that happens.

4. Camping gear. It goes on sale because camping season is pretty much over. The only things that DON'T go on sale are cold-weather things, like down sleeping bags.

5. Pizza. It's not clear why, but pizza places LOVE offering deals this time of year. Maybe because of football? In 2013, Dominos, Pizza Hut, and Papa John's all offered their best coupons in October.
As far as the WORST things to buy this month, stay away from appliances . . . cold-weather clothing . . . electronics . . . big-screen TVs . . . and laptops. All of those things go on sale NEXT month for Black Friday.
---

TRACY MORGAN suffered a pretty serious head injury when a truck plowed into his limo back in June . . . and his recovery includes daily speech and cognitive therapy. It's so bad that Tracy's lawyer doesn't know if he'll ever perform again.
He says, quote, "The jury's still out. The doctors don't know the answer. I don't know the answer."
Tracy's still in a wheelchair. The paparazzi filmed him being wheeled into the hospital yesterday afternoon, and he looked and sounded a little off. TMZ says it's possible he may never walk again without assistance.
http://www.tmz.com/2014/10/01/tracy-morgan-wheelchair-video-car-crash-walmart/
---

The voice cast for the "Angry Birds" movie is LOADED with comedy superstars, including three "Saturday Night Live" veterans: Jason Sudeikis, Bill Hader and Maya Rudolph . . . plus Kate McKinnon from the current "SNL" cast.
Other big names include Peter Dinklage, Danny McBride, Tony Hale from "Arrested Development" and "Veep", Keegan-Michael Key from "Key & Peele", and the YouTube duo Smosh . . . a.k.a. Ian Andrew Hecox and Anthony Padilla.
"Angry Birds" is due in theaters in July of 2016.
---


Do you ever do that thing where you're introduced to someone, and within two seconds you've already forgotten their name? I do it CONSTANTLY . . . and I notice people also do it with me.
So here's a great psychological trick to help you remember people's names . . . and help them remember yours.
When you introduce yourself, give your first AND last name. That will catch the other person off guard . . . and actually make them stop and process your name so it sticks in their memory.
And when you're meeting someone and they just give their first name, ask them for THEIR last name too.
It may seem a little strange at first, but it'll make you focus more on what they're saying, and vice versa. It makes a more memorable impression overall, and helps you commit the name to memory.
---



Everybody was talking this week about the female fighter pilot from the United Arab Emirates who gave it to ISIS this week in Syria. It's kind of cool, because she's the country's first female fighter pilot, and ISIS is so oppressive towards women. But when they brought it up on Fox News, all the male co-hosts could do was crack sexist jokes about it. (Greg Gutfeld made a joke about how she couldn't park the plane when she came back from the mission, and Eric Bolling asked if they should call her "boobs on the ground." Sounds like a reference to the expression "boots on the ground," but who knows.
The smart one of the whole bunch was the female co-host is Kimberly Guilfoyle.)
Listen to audio ...




---


Derek Jeter's Final At-Bat at Yankee Stadium Was a Game-Winning Single
DEREK JETER played his final game at Yankee Stadium last night, and it could hardly have gone better. His last at-bat, in the bottom of the ninth, was an RBI single that gave the Yankees a 6 to 5 win over the Baltimore Orioles.
Jeter had a monster game throughout the night. He hit an RBI double off the wall in his first at-bat, then scored a run. And in the 7th inning he grounded into a fielder's choice that scored TWO runs thanks to a Baltimore throwing error.
Former teammates Jorge Posada, Mariano Rivera, Bernie Williams, Andy Pettitte and Tino Martinez and ex-Yankee manager Joe Torre lined up near the dugout to congratulate Jeter.
After the game he said, quote, "I've said it time and time again. Everybody is chanting, 'Thank you, Derek.' I'm thinking to myself, 'For what?' I just want to thank you guys."
The Yankees didn't make the playoffs, but they do have a series against the Red Sox in Boston this weekend to finish out the season. Jeter said he probably won't play shortstop, though. He'll just be the designated hitter.
---

I don't mean to make you PARANOID about your relationship . . . but there's a 50-50 chance your wife or girlfriend has already handpicked your REPLACEMENT if your relationship goes bad.
A new survey found HALF of women have a "plan B" guy in mind in case their current relationship ends. Here are some stats on those plan B guys . . .
The most likely candidate is one of her old friends. Other candidates are an ex, a coworker, or someone she knows from the gym.
The average woman has known her plan B guy for seven years.
70% of women with a plan B guy are currently in TOUCH with him.
10% of women say their plan B guy already confessed that he's always been in love with her. 20% say they're pretty sure their plan B guy would drop everything to be with her.
And 12% of women say they actually have stronger feelings for the plan B guy than they do for the guy they're currently with.

---


The Guy Who Started "Bendgate" . . . the Bending Problem With the iPhone 6
By now you might have heard about "Bendgate." Bendgate is two things: An issue where the design of the iPhone 6 Plus allows it to bend . . . and the most annoying example yet of adding '-gate' to minor problems, to make them sound like Watergate.
It started with the YouTube channel Unbox Therapy. They posted a video yesterday called "iPhone 6 Plus Bend Test" where they showed how it was fairly easy to bend the new, bigger, iPhone 6 Plus with just your hands. And it already has 16 MILLION views.



They didn't exactly discover the issue . . . they did the video in response to people who'd bought the phone, and found it was bending in their front or back pockets. But after the video, #bendgate started trending on social media. (Do you care?)
Then people argued that the case is made of aluminum and about a quarter-inch thick . . . so it doesn't take super-human force to bend it. (Maybe you should stop wearing skinny jeans?)





So Unbox Therapy did ANOTHER test, to see whether any of this was a big deal. They tried to bend the iPhone BACK, and cracked the frame and the screen. While other brands of phones didn't bend at all. So 'Bendgate isn't going anywhere.
As for Unbox Therapy it's basically just a guy named Lewis Hilsenteger, covering new gadgets, technology, and electronics. He has 1,225,603 subscribers and 120,042,867 views. And will probably get a lot more after this.
---



Gaining Weight Lately? September Is the Second "Fattest" Month of the Year
It's officially fall . . . six months of being able to hide any unwanted LUMPINESS under big sweaters and jackets! Which means . . . it's time to EAT.
If you've noticed you've been eating a little more heartily these past few weeks, you're not alone. A new study found September is the second "fattest" month of the year. There's only one month where people gain more weight . . . December.
People put on an average of two pounds this month. Compared to FOUR pounds in December.
So the top five months for gaining weight, in order, are: December, September, August, November, and October.
We LOSE the most weight in January, and the second-most in June.
---
SkyMall" magazine has really upped their "stupid product" game . . . and they did it with THIS.
"SkyMall" is selling a new watch called Tikker that counts down until your DEATH.
When you get the watch, it uses, quote, "statistics and a personal health algorithm" to figure out your life expectancy. And then, the countdown begins . . . you literally watch the remaining seconds of your life tick away.
The watch also tells you the current time, but apparently not well . . . the photo in the ad displays the time "12:76." Clearly, the "current time" feature of this watch is NOT the selling point.
The watch sells for $79.99. The ad says it's a, quote, "happiness watch [because it] inspires you to live your life to the fullest."
---
AC/DC has announced that founding guitarist MALCOLM YOUNG is NOT coming back.
Earlier this year they said he was just taking a break. At the time lead singer BRIAN JOHNSON said he had a, quote, "debilitating illness."
Well, it must be pretty serious, because now they're saying that Malcolm is done for GOOD.
Quote, "Unfortunately, due to the nature of Malcolm's condition, he will not be returning to the band." There's still no word what's wrong with him. Malcolm is 61 years old.
AC/DC will continue though, with Malcolm's nephew STEVIE YOUNG in his place. Stevie played guitar on their new album "Rock or Bust", which comes out on December 2nd. And he'll go out on tour with them next year.
"Rock or Bust" will be the first album in the band's 41-year history NOT to feature Malcolm. His last album with the band was "Black Ice", which came out in 2008.
---

DEREK JETER's retirement is almost upon us . . . so if you're one of the MANY people who would LOVE to own a USED SOCK that Jeter actually wore in a game, you should act now, because you're running out of time.
SteinerSports.com has some of Jeter's used socks on sale, for a measly $410 . . . each. That's right, $410 won't even get you a PAIR.
The sock HAS been washed, so unfortunately it won't come with any of Jeter's funk. Which honestly seems to devalue it. If you can't satisfy your kink . . . what's the point in dropping over $400 on a sock that is probably worth less than $10?
It's unclear how many have been sold, but last we checked the site only had 19 socks available. They also have a lot of other Jeter stuff . . . game-worn uniforms WITH dirt and grass stains are going for more than $25,000 . . .
Game-used bases signed by Jeter go for $10,000 to $12,500 . . . a signed lineup card has an asking price of $10,000 . . . and used batting gloves go for about $800. Sadly, no game-worn Jeter jockstraps are available.
This would seem cool if it was for charity, but the "New York Post" says all the proceeds go to Jeter and the Yankees . . . a team that's worth more than $2.5 BILLION. (Hit up SteinerSports.com to browse through Jeter's yard sale.)


---


Is It Acceptable to Use Your Cell Phone During Dinner, Checking Out at the Grocery Store, or at the Movies?

Everywhere you go these days . . . on the street, at a restaurant, at the movies . . . you see people staring straight down at their phones. Unless you're too busy staring at YOURS. So . . . has it become socially acceptable?

A new survey asked people when it is and isn't appropriate to use your cell phone in public. Here are the results . . .

47% say it's acceptable to use your phone for talking or texting when you walk down the street. 17% say it's only acceptable for talking . . . not looking down and texting.

34% say it's acceptable to be on your phone when you're checking out at a store.

28% say it's acceptable to be on your phone texting when you're with other people at a restaurant. Another 48% say it's only okay to pull out your phone at a restaurant if you're sharing something on it with the group.

26% say it's acceptable to use your phone in a movie theater during previews . . . 6% say it's acceptable to text during a movie . . . and 3% think it's acceptable to TALK on your phone during a movie.
---
Checking Your Work Email at Home Could Literally Kill You
We all know we should push back when work wants us to stay on email after hours . . . but we don't. So make sure your boss somehow hears about this study today . . . it might be the only way to change their mind.
A new study out of Germany found that checking your work email at home could LITERALLY kill you.
Researchers studied more than 57,000 people and found people who checked work emails and sometimes wound up doing work at home were more likely to have heart problems, headaches, anxiety, insomnia, fatigue, and stomach issues.
The theory here is pretty simple . . . when you're "always on," you never give your body and mind a chance to relax and recuperate. Over time, all that extra stress adds up until your body just can't handle it anymore.
---
We all know we should push back when work wants us to stay on email after hours . . . but we don't. So make sure your boss somehow hears about this study today . . . it might be the only way to change their mind.
A new study out of Germany found that checking your work email at home could LITERALLY kill you.
Researchers studied more than 57,000 people and found people who checked work emails and sometimes wound up doing work at home were more likely to have heart problems, headaches, anxiety, insomnia, fatigue, and stomach issues.
The theory here is pretty simple . . . when you're "always on," you never give your body and mind a chance to relax and recuperate. Over time, all that extra stress adds up until your body just can't handle it anymore.
Everyone's been going nuts over 21-year-old Jasmine Tridevil in Tampa, Florida, because she had a
THIRD BREAST
implanted.
It had "hoax" written all over it, but we all WANTED to believe it. Unfortunately . . . yeah, it's a hoax. Here are the six reasons why .
1. Some minor Internet detective work found that Jasmine Tridevil is almost certainly the fake name of a woman named Alisha Hessler. Alisha looks exactly like "Jasmine" and she registered the domain name JasmineTridevil.com.
2. On a website where Alisha advertises her massage services, she wrote that she's a, quote, "provider of Internet hoaxes since 2014" and a, quote, "specialist in massage for three-breasted women."
3. Alisha made the news back in December when she said she was attacked by a man outside a night club, and forced him to stand on a street corner wearing a dunce cap with a sign that said, quote, "I beat women, honk if I'm a scumbag."
But when the police got involved, she never filed charges and stopped returning their calls.
4. Alisha was arrested back in March for fraudulent use of personal information, apparently using a fake ID to get into a club. That's not necessarily proof of the hoax, but does help show her pattern.
5. This might be the most damning evidence of all: Alisha filed a stolen baggage claim at the Tampa International Airport earlier this month and one of the things she reported missing was a, quote, "three-breast prosthesis."
6. And finally, a plastic surgeon says NO plastic surgeon would give a woman a third breast . . . because it's clear she would need a psychological evaluation, and performing the surgery would be unethical.
(Here's the photo from Alisha's past year.)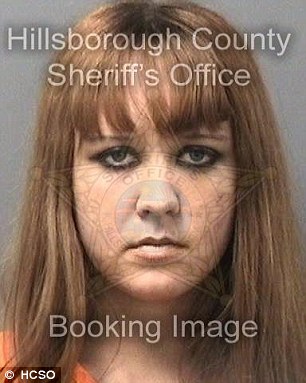 ---
You Can Be an Extra in the "Magic Mike" Sequel
You know how much FUN the ladies seem to be having in those "Magic Mike" dance sequences? Well, YOU can get in on some of that fun in the sequel, "Magic Mike XXL".

Want to get up close and personal with the men of Magic Mike? Tell us why you're the biggest #MagicMike fan for the chance to be an extra in #MagicMikeXXL! All entries MUST INCLUDE the hashtag #MagicMikeContest AND the official rules URL http://MagicMikeContest.com/ (so that we know you agree to them) and must comply with the Submission Requirements in the official rules!

Contest is subject to official rules, which contain details on how to enter. Ends 9/29/14 @ 12:00:00 pm PT. Open only to legal residents of 50 US or DC, 18+ & age of majority.
CHANNING TATUM announced a contest on his Facebook page, and all you have to do to be an extra in some of those scenes is send pictures or a video that explains WHY you want a piece of this. (Here's the official contest website.)
Meanwhile, JADA PINKETT SMITH confirmed yesterday that she's in the movie . . . in a part that was originally written for a man.
---

A new survey found the average woman spends five hours a week in a bad mood . . . that adds up to almost 11 full days a year. Which actually seems kind of LOW . . . for men AND women.










Top Reasons people gave for being in a bad mood.......

Being overweight
Partner not listening
Feeling under the weather
Weather/ bad weather
Not having enough money
Technology e.g. internet crashing / computer not working
Feeling undervalued
No one helping with anything
Time of the month
PMT
Having nothing to wear
Having a bad hair day
Keeping on top of housework / washing
A boring life
Heavy workload
The traffic
Colleagues not pulling their weight
Being hungry
Children not listening
Public transport being late
Hating your job
Waking up with a spot
Knowing what to cook for dinner every night
Your boss putting pressure on you
Rubbish on TV
Ungrateful children
All the hot water being used up in the morning
Your friends' Facebook updates
Going through menopause
Colleagues being late for work
No one making you a cup of tea
Breaking a nail
---


If I mention the movie "Total Recall", what's the first thing you think of? Yep . . . the alien chick with THREE BOOBS. Well . . . it's no longer science fiction.