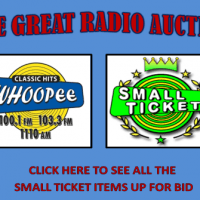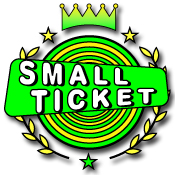 ---


BOUNTI -FARE RESTAURANT
200 HOWLAND AVE. RT 8, ADAMS
$50.00 GIFT CARD
FINE DINING WITH AN ITALIAN THEME WITH YOUR CHOICE  OF PASTA DISHES, SEAFOOD, STEAKS, CHOPS AND CHICKEN ENTREES.  THIS GOOD FOR BOUNTI-FARE'S SUNDAY BRUNCH.  NOT VALID ON ALCOHOLIC BEVERAGES  OR GRATUITY.  NO CASH REFUNDS.
---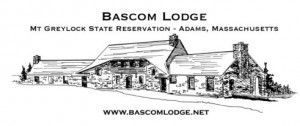 BASCOM LODGE
30 ROCKWELL DR, LANESBORO
413-743-1591
$50.00 GIFT CERTIFICATE
BASCOM LODGE IS LOCATED ON TOP OF BEAUTIFUL MT. GREYLOCK.  JOIN THEM DINNER, WEDDINGS, ANNIVERSARIES, FAMILY GATHERINGS OR CORPORATE EVENTS.  OPENING IN MAY FOR THE SEASON.  VISIT THEM AT BASCOMLODGE.NET

---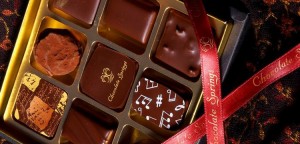 CHOCOLATE SPRINGS CAFE
LENOX COMMONS, RT 7, LENOX
413-637-9820
$25.00 GIFT CERTIFICATE
ESCAPE INTO CHOCOLATE AT THE CHOCOLATE SPRINGS CAFE!  AMAZING CHOCOLATES,  DECADENT COOKIES, MOUSSE, AND MORE  VISIT THE COCOA-RUSH BAR FOR THE GREAT BREAK AWAY AT CHOCOLATE SPRINGS CAFE.  NO CASH REFUNDS.
---

HERITAGE TAVERN
12 HOUSATONIC ST, LENOX
413-637-0884
$25.00 GIFT CERTIFICATE
ENJOY BREAKFAST, LUNCH OR DINNER AT THE HERITAGE TAVERN! $25.00 GOOD TOWARDS ANYTHING ON THE MENU. ANY BREAKFAST ITEM, PLUS SALADS, WRAPS, BURGERS, STEAKS, PIZZA AND MORE – THE MOST AFFORDABLE PLACE TO EAT IN LENOX.  DOES NOT INCLUDE GRATUITY.  NO CASH REFUNDS.
---
HARRY'S FAMOUS COOKED AND FRUITED HAM DINNER: RETAIL VALUE $75.00
EASTER JUST WOULD NOT BE COMPLETE WITHOUT A COOKED HAM DINNER FROM HARRY'S SUPERMARKET!  HARRY'S CAREFULLY COOKS THEIR HAMS IN THEIR OVENS KEEPING THEM MOIST AND FULL OF FLAVOR.  THIS DINNER COMES WITH AN OVEN-COOKED AND FRUITED HAM, TWO TRAYS OF MASHED POTATOES AND VEGETABLES, AND ONE DOZEN ROLLS.  IDEAL FOR EASTER OR YOUR NEXT DINNER PARTY!  FEEDS ABOUT 10-12 PEOPLE.  NO CASH VALUE.  ORDER MUST BE PLACED AT LEAST FIVE DAYS IN ADVANCE. 
---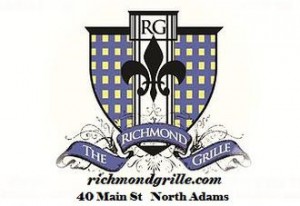 RICHMOND GRILLE
40 MAIN STREET, NORTH ADAMS
413-663-6500
$50.00 GIFT CERTIFICATE
THE RICHMOND GRILLE IS LOCATED INSIDE THE HOLIDAY INN AND IS OPEN FOR BREAKFAST AND DINNER SEVEN(7) DAYS A WEEK.  WITH MENU OPTIONS SUCH AS MARINATED STEAK TIPS, MUSSELS MARINARA, FISH AND CHIPS AND THEIR SIGNATURE EIGHT(8) OZ BURGERS, THE RICHMOND GRILLE HAS SOMETHING FOR EVERYONE. DOES NOT INCLUDE GRATUITY, NO CASH VALUE.
---
JOSH OF ALL TRADES
164 MOHEGAN STREET, PITTSFIELD
413-281-1652
A $100.00 GIFT CERTIFICATE

TAKE ADVANTAGE OF ANY OF THE SERVICES THAT JOSHUA FROEBEL OFFERS!  HOUSE CLEANING, WINDOW WASHING, DISH-WASHING, GUTTER CLEANING & REPAIR, DOG &  CAT, SQUIRREL WALKING/SITTING, ALL YARD WORK, HEDGE TRIMMING, TREE CUTTING, CAR DETAILING, PAINTING, CARPENTRY, ROOFING, SNOW REMOVAL, TRANSPORTATION, DELIVERIES & SO MUCH MORE.  MOST ANY JOB BIG TO SMALL, JOSH DOES "EM-ALL.  HURRY NOW AND GIVE HIM A CALL – JOSH OF ALL TRADES!  413-281-1652.  HIS HOURLY RATES RANGE FROM $10.00 TO $20.00.  NO CASH REFUNDS.  MAXIMUM OF TWO CERTIFICATES PER PERSON.

---
---
KASHMIR
BOLAND THEATER AT BCC
ONE PAIR OF LOWER SECTION TICKETS TO SEE KASHMIR/ RETAIL VALUE: $70.00
THE LIVE LED ZEPPELIN TRIBUTE ON FRIDAY MARCH 31ST AT THE BOLAND THEATER AT BERKSHIRE COMMUNITY COLLEGE.  THIS NATIONAL TOURING PRODUCTION FEATURES AN AUTHENTIC REPRESENTATION OF LED ZEPPELIN.  EACH BAND MEMBER CAPTURES THE LOOK, FELL, AND SOUNDS OF THE ORIGINALS WITH SONGS LIKE KASHMIR, STAIRWAY TO HEAVEN AND MORE.
---
---
---
THE ALE HOUSE IN ADAMS
8-10 E HOOSAC STREET, ADAMS
413-743-2161
$25.00 GIFT CERTIFICATE
IT'S NOT JUST A BAR, IT'S ABOUT GREAT FOOD, VALUE,  SERVICE & HOSPITALITY!   FROM THEIR HOMEMADE MAC & CHEESE, BURGERS,  FISH & CHIPS, SOUP, WINGS, CHICKEN MARSALA, AND SHRIMP, THERE IS SOMETHING FOR EVERYONE!    OVER TWENTY BEERS ON TAP AND THE FRESHEST MENU AROUND!  NIGHTLY SPECIALS, WHICH YOU CAN CHECK OUT ON FACEBOOK.  OPEN WEDNESDAY – SUNDAY.  NO CASH VALUE, DOES NOT INCLUDE GRATUITY.
---

BERKSHIRE RUNNING CENTER
34 DEPOT STREET, PITTSFIELD
413-344-4472
$50.00 GIFT CARD
BERKSHIRE RUNNING CENTER HAS MOVED TO 34 DEPOT STREET AND THIS NEW, EXPANDED SPACE STILL  OFFERS A WIDE SELECTION OF RUNNING SHOES AND APPAREL BY SAUCONY, BROOKS, ASICS, NEW BALANCE AND MORE!  PLUS GEAR BY PRO-TEC INJURY PREVENTION AND SUPERFEET INSOLES!  WHETHER YOU'RE AN AVID RUNNER OR AN OCCASIONAL POWER-WALKER, BERKSHIRE RUNNING CENTER HAS EVERYTHING TO FIT YOUR ACTIVE LIFESTYLE.  THEY ALSO OFFER  MARATHON TRAINING AS WELL AS CUSTOM TRAINING PROGRAMS, SPINNING AND MORE!  ONE CARD PER CUSTOMER PER VISIT. NOT VALID TOWARD RACE REGISTRATION. NO CASH REFUNDS.
---
---
---
---