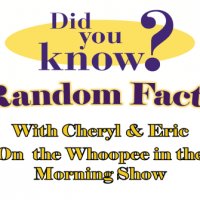 Every weekday morning around 8:20 Cheryl & Eric share with you 5  interesting, funny & strange Random Facts.
You can check here every weekday for the Random Facts of the day in case you missed them!
 Random facts brought to you by Sears Automotive Center at the Berkshire Mall,  where you can get a full oil change for 19.99 *Oil change special is plus tax and a $4.00 shop fee.  This is for conventional oil up to 5 quarts. Long life and synthetic oil changes are extra!
E-mail us your Random Fact, to fun@wupe.com  or fill out the form below with your Random Fact if we use it on Friday During "Random Facts" you will win a free oil change from the folks at Sears Automotive at the Berkshire Mall!
 Click on the picture below to find out more about Sears Automotive & money saving coupons!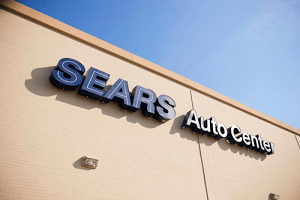 Five Random Facts For Monday
Five Random Facts For Thursday
Five Random Facts For Wednesday
Five Random Facts For Monday
Five Random Facts For Friday
Five Random Facts For Thursday
Five Random Facts For Wednesday
Five Random Facts For Tuesday 1/17
Five Random Facts For Monday 1/16