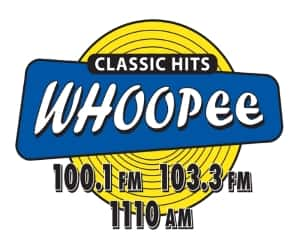 The Whoopee Fm Great Radio Auction is coming your way FRIDAY MARCH 3Rd 1-5 PM AND SATURDAY MARCH 4TH STARTING AT 9 AM…
Here's how the WUPE Great Radio Auction works!  When you hear an item you like described on the air, call the studio at  
499-3333
 and tell the bidding operator how much you'd like to bid, what the item is (as we have multiple items on the bidding table at any given time), and a contact phone number.  When the sold bell rings, if you are the high bidder you win!  If your bid was indeed the highest, you will receive a call back from our call back operators telling you that you won the item.  They will give you a confirmation number.  Please remember… 
Even though you made it through to the operator, you are not assured the item unless someone calls you back with the confirmation number.
   Write that confirmation number down and bring it to the radio station, 211 Jason Street, Pittsfield during auction item pickup hours (listed below).  Pay with cash, check or credit card, then go to the merchant with your gift certificate and enjoy.
"Everyone wants discount restaurant certificates from the Great Radio Auction.  For Restaurants to continue their participation in the auction, their waitpersons must receive fair gratuities for service provided when the auction certificates are used.  PLEASE, base your gratuity on the full value of the meals you receive.  Your cooperation and fairness will help guarantee that a variety of fine restaurants will continue to participate in the radio auction!
PLEASE ALLOW AT LEAST ONE HOUR FROM THE TIME YOU RECEIVE YOUR CALL WITH YOUR CONFIRMATION NUMBER FOR YOUR ITEM YOU HAVE WON,  SO THAT WE CAN PROCESS YOUR ITEM BEFORE YOU COME TO OUR OFFICES TO PICK UP YOUR ITEM.
"Hours to pick up your merchandise:
Saturday: 9 AM until Auction is over for that day.
Sunday: Noon to  4 PM
Monday to Wednesday: 8:30 AM till 4:30 PM 
 ******* All merchandise that is not picked up by Wednesday  4:30 PM will be re- auctioned off  Thursday morning 9 AM ********