49 People Have Died Taking Selfies Since 2014 . . . Here's What Killed Them
 I REALLY shouldn't have to say this . . . but just so we're all clear, getting a totally sweet selfie is NOT worth dying over. 
A new study analyzed news archives and found 49 people around the world have died taking selfies since 2014.  Their average age was 21, and three out of four were male.  Five of them were in the U.S., and NINETEEN were in India.
So . . . HOW did they die?  Here are the eight things that killed them. 
1.  Falling from a high place . . . 16 deaths.
2.  Drowning . . . 14.
3.  Train . . . 8.
4.  Gunshot . . . 4.
5.  Grenade . . . 2. 
6.  Plane crash . . . 2. 
7.  Car crash . . . 2. 
8.  Animal . . . 1.  A guy was gored in the neck taking a selfie at the Running of the Bulls in Spain.
Four Tips for Your Super Bowl Party
The most important rule for a Super Bowl party is to always make sure there's enough food and booze.  But here are four other tips that aren't so obvious . . .
1.  Tell people to get there early.  If they all show up five minutes before the game, they won't have time to relax and hang out.  So tell them they can come an hour or two before kickoff if they want.
2.  Have more than one TV set up.  If you've got a lot of people coming, you might even want two in your living room so everyone isn't crowded around the same TV.  And having one you can see from the kitchen is also nice.
3.  Play games and hand out prizes.  It might sound lame, but it makes it more fun for the people who don't actually care about football.  You can print out Super Bowl bingo cards for free.  Or just google "Super Bowl party games" if you need ideas.
And if you want to gamble, the Super Bowl squares thing is always popular.  That's where you draw a grid . . . everyone gets numbers . . . and you win money based on the score at the end of each quarter.
4.  Have a football on hand.  A lot of people still like the tradition of going outside at halftime and throwing it around. 
click on the pics below to take you to free  Superbowl Bingo & more.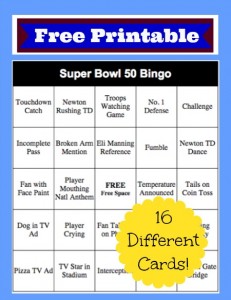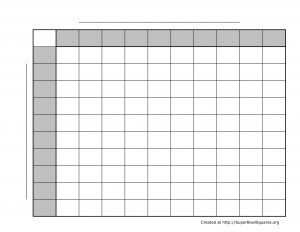 ---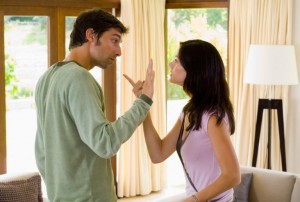 The Ten Most Common Complaints Wives Have About Their Husbands
  "Redbook" magazine posted a list of the most common complaints women have about their husbands.  
Here are the Top 10 . . . 
1.  "He never helps around the house."  Which makes sense.  A study in 2013 found women spend 18 hours a week on chores, and for guys it's ten. 
2.  "He plays too many video games."  Or something like fantasy football. 
3.  "We have the same arguments every day."  Which is actually better than not arguing at ALL, because at least you're not letting all that anger build up inside. 
4.  "He drinks too much."  And sometimes it's hard to agree on how much "too much" is. 
5.  "His family drives me nuts."  Which obviously goes the other way too . . . men and mother-in-laws don't always get along. 
6.  "He brings too much junk food into the house."  Because it's hard to eat healthy when the person you live with is leaving Doritos and donuts around. 
7.  "He doesn't know anything about the kids."  Meaning smaller details, like their best friend's name, or what their new favorite show is. 
8.  "He always wants to have sex."  Which doesn't mean women NEVER want to, but they also don't like having to say 'no' all the time. 
9.  "The credit card statement is always a surprise."  Meaning he's secretly buying stuff. 
10.  "A little appreciation would be nice."  Which GUYS complain about too.  And usually you DO appreciate the other person, you're just not showing it.
---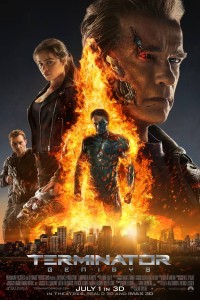 The Next Terminator Movie is Officially Off the Release Schedule
"Terminator: Genisys" only made $89 million in the U.S., and $440 million worldwide.  So people were speculating that the follow-up they'd announced might not get made. 
And now it looks official.  It was supposed to come out on May 19th, 2017 . . . but Paramount has yanked it from that date. 
It's being replaced in that slot by the "Baywatch" movie, starring Dwayne "The Rock" Johnson, Zac Efron, Alexandra Daddario, and Kelly Rohrbach.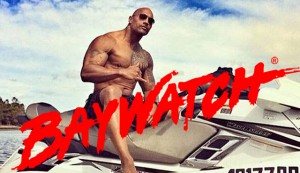 ---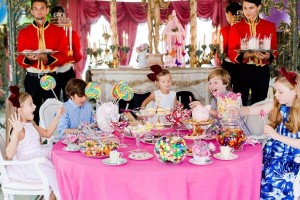 Apparently birthday parties have REALLY changed since we were kids.  I don't remember anyone serving caviar or hiring Color Me Badd to perform. 
A new study found the average parents today spend $450 on each birthday party for each one of their kids, every single year.  And that's BEFORE they spend $250 on presents. 
The most expensive thing is the entertainment . . . then the food, the decorations, and the party favors. 
71% of parents say they're planning to cut costs for the next round of birthdays . . . but a majority of them say they're pretty sure they won't be able to. 
And yes, a BIG reason for spending all that is to show off.  81% of parents say they want to make sure their kid's party is better than all the other kids' parties.
---
When you see a guy with a long, scraggly beard, you assume there's all sorts of NASTINESS trapped in there.  So this is pretty shocking. 
A new study found that men with beards actually have LESS bacteria on their faces than men who are clean shaven.  In fact, guys without facial hair were THREE TIMES more likely to have bacteria that could get them sick on their faces. 
How is that possible?  There are two theories . . . 
1.  All the tiny nicks and cuts you get when you shave provide places for bacteria to form colonies. 
2.  Or . . . facial hair is actually built to help FIGHT infections.
Either way, you might want to start growing out that beard.  You know you've always wanted to. 
---
Facebook has spent the past decade bastardizing the word "friend."  Like, is some person you hung out with at a bar in 2007 going to give you a kidney? 
Evolutionary biologists at Oxford University in England found that even though the average person has more than 150 Facebook friends, we'd only go to 14 of those people for sympathy in a tough situation.
And in a real crisis, we'd only go to FOUR of them. 
The researchers say that makes sense . . . because we don't have the mental capacity to have a ton of real friends. 
Our brains can juggle around five super close friends, 15 pretty close friends, 50 good friends, 150 total friends, 500 acquaintances, and 1,500 people we recognize on sight.   
Quote, "The 150 layer is the important one:  This defines the people you have real reciprocated relationships with, those where you feel obligations and would willingly do favors."  In other words . . . VERY few of your Facebook "friends."
---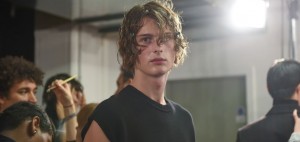 Good news, bro.  You're totally trendy and fashionable without even realizing it.     
Apparently the hot, new men's grooming trend for 2016 is . . . looking like a SLOB.
Men's fashion week in London just ended, and pretty much all the designers had their male models look disheveled, like they just rolled out of bed. 
One male model told reporters, quote, "They told me not to shower . . . you have to look like you don't care.  You've got this disheveled look, but you still look good." 
Another model said, quote, "I used to pluck my eyebrows . . . now I have to grow a unibrow.  A lot of [us] haven't even had our hair cut."
See.  You KNEW if you waited long enough you'd look cool again.  Fingers crossed that the hot trend in 2017 is fanny packs.
---
---
DAVID BOWIE's people haven't said what kind of cancer he had.  But a close friend of his says it was LIVER cancer.  Belgian theater director Ivo van Hove worked with Bowie on his stage musical "Lazarus".
And he found out about it in November of 2014, when it was still in its early stages.  But even then, it was very serious.  Still, Bowie continued writing, even on his DEATH BED. 
Van Hove says, quote, "I saw a man fighting.  He fought like a lion and kept working like a lion through it all.  I had incredible respect for that." 
Meanwhile, Bowie's new album "Blackstar" might be his first #1 album, thanks to lots of people who probably wouldn't have bought, listened to, or even enjoyed it if Bowie hadn't died.  (Was that too cynical . . . or too TRUE?  Discuss.) 
The album was released on Friday, which was Bowie's 69th birthday, and it could sell more than 130,000 copies in its first week.
---

Current Estimated Jackpot
$1.5  Billion
$930 Million Cash Value
The Powerball drawing is tonight at 10:59 P.M. Eastern.  The prize is now up to $1.5 BILLION . . . and it'll probably jump even higher over the course of the day.  That means the LUMP sum should also cross the $1 billion mark, which is crazy. 
So what do you do if you win?  I mean . . . uh . . . WHEN you win.  Here are six pieces of advice from MARK CUBAN.  After all, he became a billionaire the old fashioned way.  You know . . . by tricking the suckers at Yahoo into giving him a fortune. 
1.  Hire a tax attorney first. 
2.  Don't take the lump sum, so you don't blow it all. 
3.  If you weren't happy yesterday, winning won't make you happy tomorrow. 
4.  But if you WERE happy yesterday, winning will make you VERY happy tomorrow.  You'll enjoy a life where you don't have to worry about bills. 
5.  Tell all of your friends and family NO when they ask for money.  No exceptions.  If you help someone, it should be someone you're close enough to that you knew about their financial issues BEFORE you won.  And no one needs $1 million for anything. 
6.  Winning the lottery doesn't make you a smart investor, so don't make investments.  Just put the money in the bank and live comfortably forever.
Powerball Quick Hits: Odds on a Winner . . . Staying Anonymous . . . and Broken Billboards
Here are three updates on tonight's Powerball drawing . . . 
1.  It's safe to say at least one person is going to win.  The projections show more than ONE BILLION tickets will be sold by tonight.  That means there's about a 97% chance at least one of them will have the winning combination.
2.  There are only five states where you can legally stay anonymous if you win the Powerball . . . Delaware, Kansas, Maryland, North Dakota, or Ohio. 
In other states, you MIGHT be able to keep yourself anonymous . . . but it would take some very complicated procedures setting up blind trusts inside of blind trusts.  You should probably contact a good tax attorney if you win and want privacy.
3.  Have you seen a Powerball billboard advertising the jackpot as $999 million?  It's happening all over the country.  The signs weren't built to handle jackpots in the billions, since no one ever expected one . . . so that's why they're maxing out.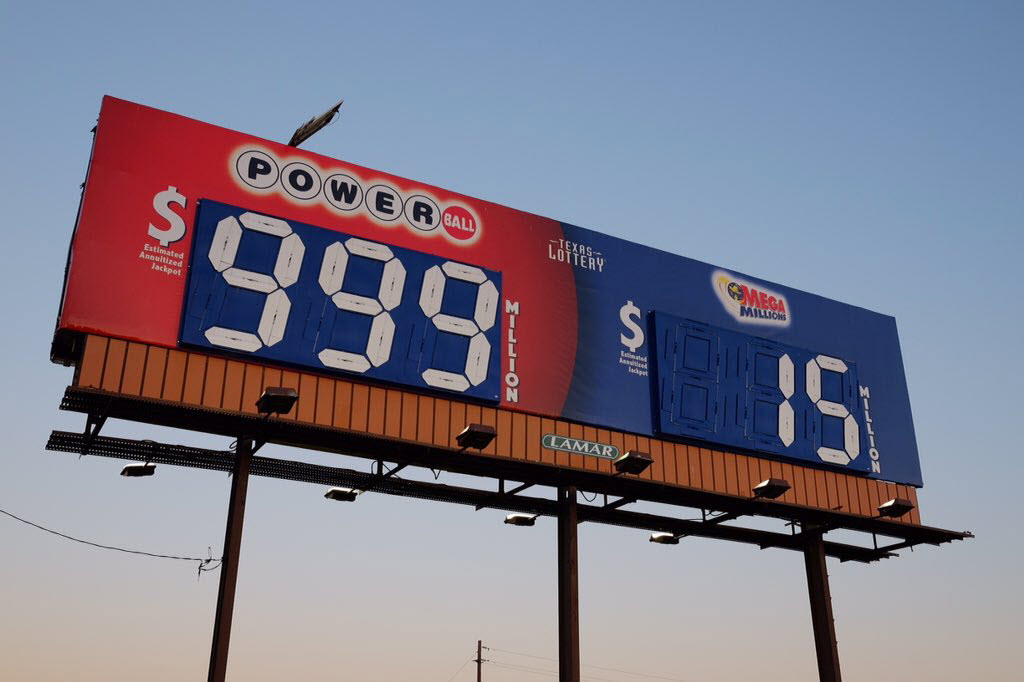 ---
The 10 New Year's Resolutions We Googled Most
Google just released the "how to" questions that got the biggest jump in searches over the past few weeks.  They say it shows the most popular New Year's resolutions. 
That's not QUITE accurate . . . it's more like the questions that are connected to the more common New Year's resolutions we all know and love, like losing weight or getting a new job.  Anyway, check 'em out . . .
 1.  How to get rid of stress.
2.  How to make kale chips.
3.  How much water should I drink to lose weight?
4.  How to write a resignation letter.
5.  How to cook lentils.
6.  How to cook cabbage.
7.  How to write a letter of recommendation.
 8.  How to cook collard greens.
 9.  How to steam broccoli. 
               10.  How to crochet a beanie.  (???)
---

Five Bad Habits That Help You Lose Weight
Losing weight is always the most popular New Year's resolution.  So here are five ways to do it while embracing some of your 'BAD' habits . . .
1.  Drink wine.  There's an antioxidant in the grapes called ellagic acid that's been shown to boost your metabolism and slow down the growth of fat cells.  And WHITE wine is better than red.  But one glass has about 125 calories, so don't drink too much.
 2.  Eat chocolate.  Especially dark chocolate.  Researchers at U.C. San Diego found that people who ate chocolate regularly tended to be thinner . . . even if they consumed more calories on a daily basis. 
3.  Have lots of sex.  You only burn 3 to 4 calories a minute.  But it also makes your body produce the hormone oxytocin, which can prevent you from gaining weight by reducing stress.  And some studies have found it also helps suppress your appetite. 
4.  Using butter, not margarine.  It seems like they go back and forth on this, but recent studies have found butter is better if you're trying to lose weight, because of the fatty acids in it.  And also because margarine has trans fat.
 5.  Sleeping in.  When you don't get enough sleep, you're more likely to binge eat.  And a recent study found teenagers who lost just one hour of sleep ate an average of 200 extra calories a day.  Which is enough to make you gain two pounds a month.
---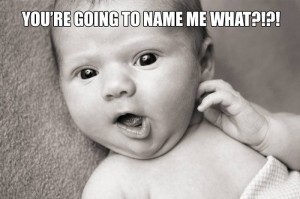 BabyCenter.com just released their picks for the most unusual baby names of 2015. 
For a name to qualify, it had to go to at least three kids.  So yeah, that makes them ALMOST unique.
But BabyCenter went with a TON of names.  So we picked out our 10 favorites for both girls and boys.
The ten weirdest names for girls this year were:  Chichi . . . Hephzibah . . . Kizzy . . . Mafalda . . . Psalm . . . Rogue . . . September . . . Swayze . . . Twinkle . . . and Tulip.
And the ten weirdest names for boys were:  Aristotle . . . Blade . . . Chap . . . D'Artagnan . . . Eustace . . . Inigo . . . Jedi . . . Pi . . . Quest . . . and Xzander.
---
The Cast of "MADtv" Is Reuniting for an Anniversary Special
The CW is putting together a "MADtv" 20th anniversary reunion special . . . and a lot of the former stars will be returning.  So far, they've announced:  Ike Barinholtz, Alex Borstein, Mo Collins, Crista Flanagan, Anjelah Johnson . . .Nicole Randall Johnson, Keegan-Michael Key, Phil LaMarr, Artie Lange, Bobby Lee, Michael McDonald, Arden Myrin,Nicole Parker, Eric Price, Will Sasso, Aries Spears, Nicole Sullivan, Stephnie Weir, and Debra Wilson.
There's still no word on Jordan Peele.  The special will air on Tuesday, January 12th.  The show aired on Fox for 14 seasons, from 1995 to 2009.
---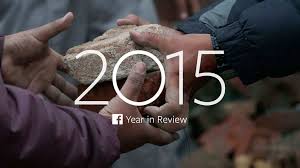 Facebook has released lists of the most talked about athletes, entertainers, politicians, movies, and shows of the year.  Not just in the U.S., but worldwide. 
Here are the top five in each category:
1.  Floyd Mayweather Jr. is #1 among the athletes . . . followed by Manny Pacquiao, Ronda Rousey, and soccer playersLionel Messi and Cristiano Ronaldo.  Football air pressure aficionado Tom Brady is #6.
2.  Ed Sheeran tops the list of entertainers . . . followed by Taylor Swift, Kanye West, reggaeton star Nicky Jam, and Wiz Khalifa.  Caitlyn Jenner, who didn't even exist at the beginning of the year, is #8.
3.  Barack Obama is the most talked about politician . . . followed by Donald Trump, Brazil's first female president Dilma Rousseff, Hillary Clinton, and Bernie Sanders.  Apparently, Trump qualified here and not in the "entertainer" category.
4.  Not surprisingly, "Star Wars: The Force Awakens" is #1 among movies . . . followed by "Fast & Furious 7", "Jurassic World", "Avengers: Age of Ultron", and "American Sniper".  The cinematic masterpiece "Fifty Shades of Grey" is #7.
5.  "Game of Thrones" tops the list of TV shows . . . followed by "The Walking Dead", "The Daily Show", "Saturday Night Live", and "WWE Raw".  A couple notches down is "19 Kids and Counting", which benefitted from some not-so-holy Duggar scandals.
---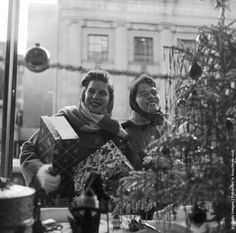 Christmas shopping might actually be good exercise.  And that's important . . . because literally NOTHING else during the Christmas season is even remotely healthy.
A new study found the average person walks about FIVE MILES during a Christmas shopping trip.
It's usually because it takes at least five hours to find everything you need.
The study also found 77% of us make up to five shopping trips leading up to Christmas.
If you're counting, that's 25 MILES over 25 HOURS.  Which is actually some pretty serious exercise.
And 93% of us go to at least three different cities to do our shopping.
---
Are you counting down the days until you get off work for the holidays?  And sometime around December 28th . . . are you counting down the days until you can get away from your crazy FAMILY, and back to the sweet relief of work?
56% of people say they usually need a vacation from their holiday vacation, according to a new survey by Priceline.  That means more than HALF of us find the holidays THAT stressful.
Here are three more results . . .
1.  More than half of people would rather stay at a hotel than at a family member's house for the holidays.
2.  29% of people secretly wish at least one family member wouldn't show up on Christmas.
3.  And 43% of people have to fake "holiday cheer" at least once this month.
---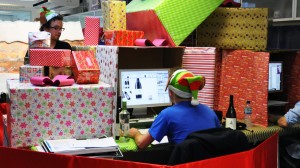 A recent survey asked people to name the best Christmas gifts they've gotten from a co-worker, and OFFICE SUPPLIES somehow made the list.  Here are the top five . . .
1.  Gift cards.  Which is nice because they're easy.  25% of the people surveyed said it's their favorite thing they've gotten from a co-worker before.
2.  Food or alcohol, 11%.  So a bottle of wine might work.
3.  A gadget, or something else that has to do with technology, 8%.
4.  Office supplies, 5%.  So apparently if you gave Dave in accounting a three-hole-punch last year, you NAILED it.  (???)
5.  Something homemade, 3%.
The survey also found that 93% of the people who plan to give a co-worker a gift said it's because they consider them a "friend", not just someone they work with.
---
For the second year in a row, LEBRON JAMES tops an annual survey of 'America's Favorite Sports Stars.'  He'd never been #1 before that.
LeBron never really embraced the 'villain' role, so showing Cleveland some mercy is paying off for him, right?  Well, not exactly.
In the same survey, he's also #1 on the list of 'America's LEAST Favorite Sports Stars.'  New England quarterback TOM BRADY is also high on both lists, and so are TIGER WOODS and KOBE BRYANT.
And if O.J. SIMPSON was eligible, he'd probably make both lists too.
It's the nature of being a sports star . . . you always have enemies.  There aren't many universally beloved athletes.  Most of the time, there are people who loved rooting for you . . . and fans from the other side, who can't get past the fact that you're a DOUBLE MURDERER.  (???)
Here are the 10 Favorite Athletes:
1.  LeBron James
2.  Michael Jordan.  He was the runner-up last year too.
3.  Aaron Rodgers
4.  Stephen Curry of the Golden State Warriors.  This is his debut in the Top 10.  Nothing puts you on the radar like an NBA title, a league MVP award, and an adorable daughter.
5.  Tom Brady
6.  Peyton Manning
7.  Derek Jeter
8.  A tie between Kobe Bryant and Dale Earnhardt, Jr.  Weirdly they were also tied last year, but for fifth, not eighth.
10.  Tiger Woods.  He topped the list five years straight from 2006 to 2010, and his popularity has been on the decline ever since, like his golf game.
For what it's worth, LeBron was the most popular choice among Democrats . . . Independents went with Michael Jordan . . . and #1 among Republicans was a TIE between Peyton Manning and Tim Tebow.
Here are the 10 Least Favorite Athletes:
1.  LeBron James
2.  Tom Brady
3.  Alex Rodriguez
4.  Tiger Woods
5.  Kobe Bryant
6.  Michael Vick
7. Stephen Curry
8.  Tony Romo
9.  A tie between Ray Rice and Richard Sherman
(TheHarrisPoll.com has more information and breakdowns.)
---
If you're a "Men in Black" fan, I have good news and bad news.  The good news is that more movies are on the way.  The bad news is, WILL SMITH probably won't be in them.
It's not clear if ANYONE will be back, because the producers are using the dreaded "R" word . . . REBOOT.  And they're planning a new trilogy.
There have been rumors of a cross-over between the "Men in Black" and "Jump Street" franchises, but they didn't say anything about that this time.
---
We found something that combines two great American obsessions . . . adding pumpkin spice to everything, and deep FRYING everything. Someone online figured out how to deep fry a pumpkin spice LATTE.
You take a loaf of pound cake . . . cut it into one inch slices . . . cut the slices into one inch cubes . . . soak them using two grande pumpkin spice lattes . . . then deep fry the cubes for five minutes.
Then you sprinkle them with cinnamon sugar, put whipped cream on top, and sprinkle pumpkin pie spice on the whipped cream.  Pretty simple, and probably not what you were thinking.
They say it tastes like warm, mini cinnamon doughnuts dunked in coffee.  Just YouTube the tutorial "How to Deep-Fry a Pumpkin Spice Latte."
---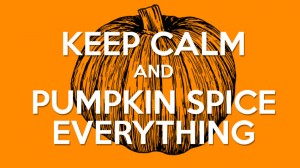 It's officially fall, which means it's only been a month since the world began "pumpkin spicing" everything . . . including your mom.  Yes.  Your mom is now pumpkin spice-flavored.  (???)
Anyway, a website jumped on it and created a list of the best and worst pumpkin-flavored products.  There doesn't seem to be any rationale for the rankings other than the author's personal taste, but it still works.
Their favorite pumpkin product is pumpkin ice cream.  That's a classic and it's been around for decades.  The rest of the top five are pumpkin Cinnabons . . . pumpkin Mini-Wheats . . . pumpkin-flavored coffee . . . and pumpkin Jell-O.
Their pick for the WORST pumpkin product was . . . Pumpkin Hershey's Kisses.  You don't mess with a classic.  Although they put it better.  Quote, "Eating Kisses is like telling society, 'I've given up on buying actual candy and I'm settling for these gnome turds of tastelessness.'"
The rest of the bottom five are pumpkin M&M's . . . pumpkin spice Candy Corn . . . pumpkin Oreos . . . and pumpkin Marshmallow Peeps.
---
A shopping app called Budget Sense just polled 1,000 people, and found that MEN spend more time shopping than WOMEN do.  And they spend more money.
The average guy spends three hours a week shopping, and $85 a month on clothing.  For women, it's two-and-a-half hours, and $75.
That doesn't mean guys secretly love shopping though.  It might just take them longer to pick stuff out, because they don't know what they want.  In other words, they're just BAD at it.  Here are four more stats from the survey . . .
1.  80% of us shop online at least once a week . . . spend an average of 36 minutes doing it . . . and search prices on three different sites before we buy something.  Guys are twice as likely to do their shopping online.
2.  58% spend at least an hour shopping in actual stores every week.
3.  67% of us have a shopping budget, but 75% of us don't always stick to it.
4.  And 62% of women say they prefer shopping ALONE.  So you don't need to let your wife or girlfriend drag you around the mall anymore.
---
Starbucks is selling the Pumpkin Spice Latte again, but they hadn't introduced a NEW drink for fall in four years.  Finally, our national nightmare is over.
Yesterday, they started selling the Toasted Graham Latte.  It's made with espresso, steamed milk, sweet cream, and graham cracker flavoring, with cinnamon and crumbled graham crackers on top.
Their manager of research and development came up with it, and she says it's supposed to taste like the milk in the bottom of your CEREAL bowl.  At least, that's what inspired it.
Quote, "I thought about the back-to-school season and looked at the latest food and beverage trends.  [And] what I found to be quite popular in the U.S. is the taste of cereal milk, the delicious leftovers in your breakfast bowl."
You can get it at any Starbucks, quote, "until supplies run out."  Whatever that means.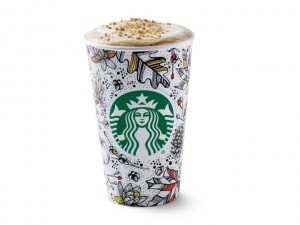 ---
---
Hey Jets Fans!
Other than beer, nothing goes better with football than irresponsible amounts of food.  And the New York Jets have it covered this season . . .
There's a new item on the menu at Jets games this year . . . a $50 breakfast sandwich called the Jumbo Jet Breakfast Bagel that weighs around THREE POUNDS.
It's a 10-inch everything bagel with a pound of breakfast sausage . . . a pound of chorizo . . . a half-pound of ham . . . four eggs . . . some hash browns . . . and four slices of cheese.
Apparently you're supposed to cut it up and share it with three-to-five other people . . . but you KNOW there are fans who can't wait to try and take one down themselves.
If you don't want breakfast, they're also selling a Jumbo Jet Sausage, which is a 28-inch Italian sausage on a 24-inch bun.
And their Jumbo Jet Pretzel is topped with a half-pound of cheese . . . a half-pound of sausage . . . a half-pound of fried jalapenos . . . and they serve it in a pizza box.
All three of the items are being sold before games as part of the stadium's tailgate festivities.
---
---
If you were hoping to collect all the "Star Wars" merchandise that's coming out in conjunction with the new movie, I have news for you: You probably can't afford it. Especially not THIS:
There's a watch based on Darth Vader's TIE Fighter, and it costs $28,500. (!!!) Granted, it's REALLY sharp. But what makes it worth that much? A whole bunch of things that mean absolutely NOTHING to me. Such as . . .
"Glass-reinforced nylon belts with multiple high-tech optical recognition cells, micro-step motors, and 313 electrical contacts." I could go on, but since I have no idea what I'm saying, why bother?
They're only making 500 of these, so if you're interested, you might want to take out that home equity loan ASAP. And hey, it also comes with CUFF LINKS, if that makes you feel better.
---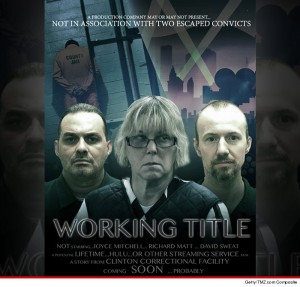 Richard Matt and David Sweat, the two killers who escaped from a New York prison, are about to get the chance of a Lifetime … on TV.
Johnson Production Group — an entertainment company deep into the world of 'Ripped from the Headlines' TV — is going to film a show chronicling the escape, the manhunt and hopefully the capture from the vantage point of Joyce Mitchell, the woman who allegedly helped them bust out.
JPG honchos tell us, there's a market for female crime thrillers and they reckon viewers are probably even more fascinated by Joyce than the killers themselves.
The production company is confident the show can make air within 5 months, and they can easily pivot as events warrant.
As for where it lands, JPG says they have a good relationship with Lifetime as well as online streaming networks like Hulu.
JPG has produced a slew of TV movies, including "Double Daddy" and "Teenage Bank Heist."
Read more: http://www.tmz.com/2015/06/19/escaped-new-york-convicts-prison-lifetime-movie/#ixzz3dWIeYbRJ
---
The trailer for a new movie called "Boulevard" is out. It's a drama starring ROBIN WILLIAMS . . . in his FINAL on-screen performance.
There's another movie coming out next year called "Absolutely Anything", where Robin voices a talking dog. But this is the last time we'll actually SEE him.
"Boulevard" also stars Kathy Baker and Bob Odenkirk. It'll be released on July 10th.
The trailer is actually pretty poignant, because Robin plays a character who's questioning what his life has become. The movie's tagline is: "If life is moving in the wrong direction, there's always time to make a U-turn."
---
Here's a catch-22. A new survey found 35% of companies say they probably won't hire you unless you have a social media presence. Obviously they want to use it to vet you.
But 48% say they've seen something on a person's social media account that kept them from being hired. In other words, you'd better be on Facebook . . . but don't post anything cool.
Here are the top five things you can post on social media that'll hurt your shot at getting a job . . .
1. Provocative or inappropriate photos.
2. Anything about alcohol or drugs.
3. Talking bad about your previous company or coworkers.
4. Poor writing skills.
5. Racist, sexist, or other discriminatory comments.
---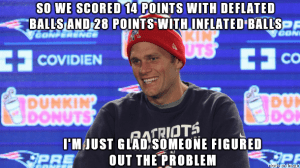 TOM BRADY is appealing his four-game suspension . . . and he's being backed by the NFL Players Association. They're asking for a neutral party to hear their case.
They issued a statement saying, quote, "Given the NFL's history of inconsistency and arbitrary decisions in disciplinary matters, it is only fair that a neutral arbitrator hear this appeal."
But they're not getting their way. The NFL says Commissioner ROGER GOODELL will hear the appeal.
Meanwhile, the Patriots issued their own analysis of the Wells Report that concluded balls were deflated and Brady was probably in on it. They called the report, quote, "at best, incomplete, incorrect and lacking context."
---
DAVID LETTERMAN has revealed his final guest:  It's BILL MURRAY, which makes sense, because Bill was Dave's first guest on both "The Late Show" back in 1993 AND "Late Night" in 1982.
Bill's episode will air on Tuesday.  The day before will feature TOM HANKS and EDDIE VEDDER.  The final episode airs on Wednesday, and it won't be a traditional show.
Instead, it'll be a "tribute" episode . . . filled with, quote, "surprises, memorable highlights, and the show's final Top Ten List."
There was speculation that JAY LENO might be the final guest, as a way for them to bury the hatchet.  But that seemed less likely after Dave addressed it on his show earlier this week.
He said, quote, "Jay asked me to be on when he was finishing his show.  I said, 'That's a lovely offer, but I think it should be more about just Jay on his final week of shows.'  So I declined . . . I think he may feel the same way about this situation."
Her is the whole loooooooong report..   http://wellsreportcontext.com/
---
---
The Average Family Only Spends 34 Minutes a Day Together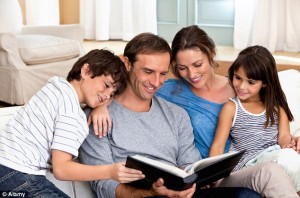 Everyone in your family is super busy . . . but it's not quite clear WHY. It's not like you drive around in a van solving mysteries . . . so what's so damn important?
A new survey found some pretty sad stats about your quality time together. Here are five of them . . .
1. The average family only spends 34 minutes together on weekdays.
2. You only spend 97 minutes together on weekends.
3. 80% of parents feel like they don't spend enough time with their kids.
4. The average family only eats four meals a week together.
5. And when you ARE together . . . 60% of parents say you're watching TV or all playing around on your phones.
---
It's nice to see a list of things that make us feel good that doesn't include donuts, porn, cocaine, social media, or punching someone in the face. Maybe we're NOT crumbling as a society?
A new survey asked 2,000 people to name random little things that make them feel great. Here are the top 10 . . .
1. Sleeping on clean sheets.
2. Feeling the sun on your face.
3. Hearing someone say "Thank you."
4. Finding money.
5. Having a little time to yourself.
6. Laughing hard.
7. Cuddling on the couch.
8. Fresh bread.
9. Doing something for someone else.
10. Feeling clean after a shower.
---
Does she really think that people on food stamps eat like that?????
GWYNETH PALTROW probably spends at least $1,000 at the grocery store every week to make all the healthy stuff she talks about on her blog. That, and she's probably dropping a fortune on restaurants and personal chefs.
But she's cutting back big time this week, to see what it's like to live off FOOD STAMPS. Chef Mario Batali challenged her do the "Food Bank New York City Challenge," where you can only spend $29 to feed yourself for seven days.
Gwyneth Tweeted, quote, "We're walking in their shoes to see how far we get . . . This is what $29 gets you at the grocery store, what families on SNAP [food stamps] have to live on for a week."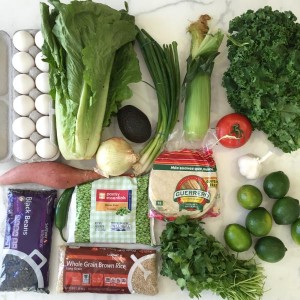 The photo included a dozen eggs, black beans, brown rice, "gluten-free" corn tortillas, various greens, a tomato, a clove of garlic, and seven limes. (???)
Of course, seven limes isn't much sustenance, so this is NOT what families on SNAP are buying. Instead, they're getting armloads of Top Ramen, boxes of Kraft Mac and Cheese, cans of soup, spaghetti and pasta sauce, and white bread.
---
Before you take down a bag of chips when you need a snack today, see if anything on this list appeals to you. Someone came up with the ten easiest things to snack on at your desk, that are also cheap AND healthy.
1. Almonds. They fill you up, because they have more fiber than other nuts.
2. Low-fat popcorn.
3. Fresh fruit or dried fruit.
4. Dry cereal. Just make sure it's somewhat healthy. Don't scarf down a box of Lucky Charms.
5. Protein bars. Look for one that's under 200 calories, and has fruit and nuts in it.
6. Pretzels. Just don't eat too many.
7. A frozen banana. Which is good for summer.
8. String cheese or cottage cheese. The protein keeps your blood sugar stable, so you don't get tired.
9. Vegetables and hummus. The chickpeas in the hummus have a lot of fiber, protein, calcium, and iron.
10. Apples with peanut butter. Just don't overdo it with the peanut butter. If you want to be extra healthy, go with almond butter instead.
---
We spoke with Bobby Silva this morning
Asylum Entertainment, NBC and Doron Ofir Casting is on a nationwide search for divorced couples that want the opportunity to work one-on-one with a Family Reunification expert to learn how to peacefully co-parent your children.
This innovative new television series will help create a new peaceful family paradigm for your children, while successfully moving on from your divorce.
This incredible opportunity will teach you how to truly co-parent your children and create a new normal for your family where fighting will be a thing of the past. What you will learn will give your children the opportunity to have the relationship they want with each parent individually and you and your ex will begin to communicate effectively, letting go of your differences and enjoy a greater family dynamic.
If you are recently divorced and share custody of your children, this is a great opportunity to achieve a lifetime of success in co-parenting and create a positive foundation for the person that matters most—your child.
Click on the link below for more info!
https://co-parentingcasting.popular.productions/
---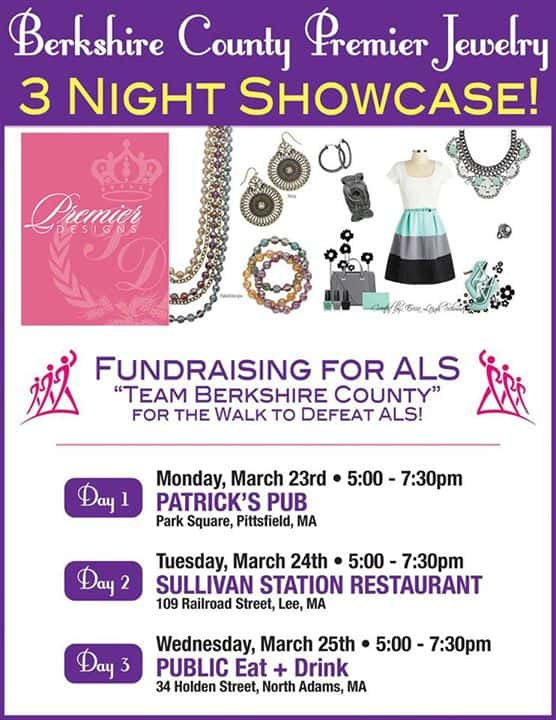 ---
---
Here are four ways you might be able to make your student loans go away.
1. Loan forgiveness for health care workers. You might have to move to an area that doesn't have enough doctors and nurses. But there are government programs that will pay off tens of thousands of dollars in student debt if you're willing to.
2. You can have a Perkins loan forgiven if you haven't paid it back within five years. You have to fit certain criteria, but a lot of people do. Firefighters, soldiers, lawyers, and even people who've worked at Head Start can qualify.
3. Teacher loan forgiveness programs. If you're a teacher who's willing to work at an underprivileged school, there are a few different government programs that will repay your loans for you.
https://studentaid.ed.gov/r…/forgiveness-cancellation/charts
4. "Total and Permanent Disability Discharge." Basically if you've been on disability for more than five years . . . and it's reasonable to assume you'll be on it ANOTHER five years . . . you might be able to get your student loans forgiven.
---
Do you agree with this list or do you have a fave that should be in there?
Rolling Stone" recently polled their readers to come up with a rundown of "The 10 Best TV Shows of the 1980s." Here's how the vote came out:
1. "Cheers", 1982-1993
2. "Miami Vice", 1984-1990
3. "Hill Street Blues", 1981-1987
4. "Married with Children", 1987-1997
5. "The Wonder Years", 1988-1993
6. "Alf", 1986-1990
7. "The A-Team", 1983-1987
8. "Family Ties", 1982-1989
9. "Moonlighting", 1985-1989
10. "Night Court", 1984-1992
---
Will the Photos You Post of Your Kids Embarrass Them One Day?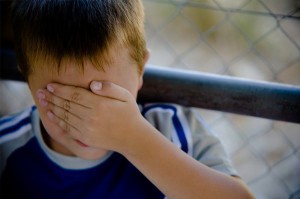 The photos you're posting of your kids on social media WILL embarrass them one day. We know, because EVERYTHING you do embarrasses them, and posting on social media is a subset of "everything."
But does that bother you? In a new survey, more than HALF of parents say they're a little worried that all the photos they post of their kids might embarrass them one day.
That's not their biggest worry, though . . . two-thirds say they're afraid someone could learn private info about their child from social media.
Still . . . almost three out of four keep posting ANYWAY. 62% say it helps them worry less when they post because other people reassure them about their parenting . . . and 70% use Facebook to get advice from more experienced parents.
The top five things parents discuss on social media are: How to get the kids to sleep . . . nutrition and eating . . . discipline . . . schools . . . and behavior problems.
---
The Original Patent For Toilet Paper Finally Solves the "Over Vs. Under" Debate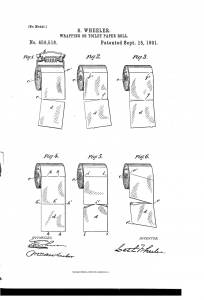 She debate over whether you hang your toilet paper "over" or "under" is one of those chicken-and-egg things that people will argue about until the end of time.
If you somehow don't know about the debate, it's based on the two possible ways you can hang toilet paper on a roll.
In the "over" position, the paper hangs to the front. In the "under" position, the paper hangs to the back. People have been arguing FOREVER over which way is "right." But not anymore.
A writer just dug up the original patent for the toilet paper roll from 1891. It's by an inventor named Seth Wheeler, and it actually ANSWERS THE QUESTION, once and for all.
In the patent drawing, the roll is in the "over" position. So THAT'S your definitive answer.
---
You'll Eat 7,500 Animals Over the Course of Your Life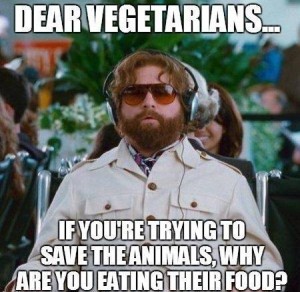 Around 13% of Americans say they're vegetarians. As for the rest of us . . . we're literally eating meat by the TON.
If you live to 80 and eat meat the whole time, you'll eat around 7,500 animals total. Here's how that breaks down . . .
4,500 fish.
2,400 chickens.
80 turkeys.
30 lambs.
27 pigs.
11 cows.
And about 400 more rabbits, ducks, geese, and other random sea animals.
The 11 cows doesn't sound like a lot, but cows produce a LOT of meat . . . one cow has enough meat to produce about 2,000 quarter-pound hamburgers.
---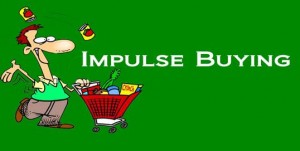 We all KNOW we should be saving money, earning interest, maybe even tossing a few bucks into our retirement account. On the other hand, that new Apple Watch is REALLY calling my name . . . especially the $10,000 version.
A new study found the average person wastes $79 every week on impulse buys. That's about $4,100 per year . . . or $41,000 over the past decade.
The study also found you could spend $139 less every week just by cutting out little things . . . and it wouldn't even affect your lifestyle. That's about $7,200 per year you're wasting.Unfortunately they didn't give any examples. But we're thinking eating out and that latte every day add up.
We DO know that no one's really going to spend less. Over HALF of people say they can't resist spending money on little things . . . even though they don't have enough money at the end of the month to save.
---
Although it isn't available for a few more days, people are justifiably freaking out on Twitter about the bacon-wrapped pizza.
● The bacon-wrapped crust will only be available for a limited time, starting next Monday, Feb. 23.
● It's going to cost $12, which is quite a jump from the $5 hot-and-ready pizzas that made the chain famous.
● A single slice of bacon-wrapped pizza will contain 23 grams of fat and 450 calories. For comparison, a slice of regular deep-dish pepperoni has 18 grams of fat and 390 calories.
---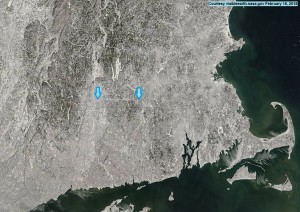 More than three years later, the 40-mile scar from the June 1, 2011 tornado can still be seen from space following this weekend's snow. http://www.cbs3springfield.com/story/28142184/2011-springfield-tornado-path-still-visible-from-space-through-the-snow
– Meteorologist Mike Skurko
---
A guy in Bethesda, Maryland who has WAY too much time on his hands built a motorized TOILET for a parade last summer. It's basically a toilet on top of a wooden box with wheels on it.
And now a video of him using it in front of his hardware store is making the rounds of Facebook . . . because he added a SNOWPLOW.
---
The website FunnyOrDie.com put together a fake JOHNNY DEPP bachelor party invite, and it's pretty funny.  It's in email form, sent to Tim Burton, Helena Bonham Carter, Keith Richards and Al Pacino.  The itinerary includes the following . . .
"A boat will pick you up at LAX:  don't question this, trust in the magic."
"A grizzled sea captain with a crooked gait will emerge from the hull and ask you three riddles.  This will be me."
"Jaunty Men's Dance."
"Leather bracelet seminar featuring Anthony Keidis and Orlando Bloom."
"Go to a strip club dumpster to pick me out some new scarves."
Johnny and AMBER HEARD are reportedly getting hitched in the Bahamas this weekend . . . although sources say they got legally married at their home in L.A. earlier this week
HERE IS WHAT FUNNY OR DIE PUT UP….LOL
From: Johnny Depp
To: timburton@spookymail.swirl, helenabonhamcarter2@gmail.com, keithrichards@compuserve.net,HooAh69@alpacino.org
Subject: Bachelor party this weekend
Greetings, fellow scoundrels.
Your old mate Johnny here. Doubtless by now you've all read in the tabloids of my upcoming nuptials to Amber Heard — a great young chick who truly gets my music.
As you can tell by my casual use of the word "chick," Johnny Depp is first and foremost a "guy's guy." That's why I hereby request the pleasure of your company at a truly ribald event: my bachelor party. I can think of no better gallery of rogues with whom to commemorate my last few days of singlehood than those CC'd on this email. It'll be one last chance to sow my wild oats before I'm forever shackled to my beautiful 28-year-old wife on our private island off the coast of France.
Here's the itinerary:
11:45 a.m. – A boat will pick you up at LAX — don't question this, trust in the magic.
12:15 p.m. – A grizzled sea captain with a crooked gait will emerge from the hull and ask you three riddles. This will be me.
12:20p.m. – Shock and applause as the salty codger (me) removes his wig and says "Let's boogie!"
12:25p.m. – jaunty Men's Dance
1:00 p.m. – Mead shots!
1:15 p.m.– Al Pacino and I joke around about who's more nuts, me or him
2:30 p.m. – We decide that we're both nuts, certifiable even
3:00 p.m. – Ship runs aground on horse-filled beach
3:15–4 p.m. – Jumping from horse to horse while fighting off a line of foes
4–6 p.m. – Leather bracelet seminar feat. Anthony Keidis and Orlando Bloom
6:15 p.m. – Rum journaling
6:20 p.m. – We all act totally and utterly irreverent for five straight minutes
6:25 p.m. – Visit rolled-cigarette room at local cigar bar
6:30 p.m. – Make haste to nearby pub for grogs and meads
8 p.m. – Get back on boat, which is now an antique hot air balloon (no questions, simply embrace the whimsy)
8:45 p.m. – Arrive at the Viper Room for impromptu jam session featuring Keith Richards, Eddie Vedder, Keanu Reeves, and don't even think about asking me to get up there, you guys…
8:50 p.m. – No, you couldn't pay me to get up there and play guitar right now so don't even try…
8:52 p.m. – FINE, you forced my hand, you knaves!
9 p.m.–12 a.m. – Me and the boys delve into some truly mind-bending jams. Several members of Oasis join us onstage.
12:15 a.m. – Group selfie (which I won't look at because I never look at my own work)
And after that, we're all gonna go to a strip club
____
Sorry, clicked send too fast — we're all gonna go to a strip club dumpster to pick me out some new scarves.
Hope to see you there!
-johnny
---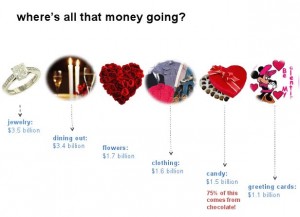 Valentine's Day is next weekend, and a new survey says the average couple spends $120 on each other. If that sounds like a lot, "The Huffington Post" has come up with some ways to celebrate without going broke . .
1. Eat at home. Instead of making reservations at an expensive restaurant, cook dinner at home for WAY less money . . . and more privacy.
2. Celebrate early. You don't HAVE to celebrate Valentine's Day on February 14th. It'd be cheaper and less crowded to do it THIS weekend . . .or a day or two before.
3. Do a cheese, chocolate, or wine tasting. It's a great way to sample some fancy stuff without going broke.
4. Give each other massages. Instead of booking expensive massages at a spa, give each other massages at home. Sure, it's a little more work for both of you . . . but it's basically guaranteed to end in SEX.
Does romance peak when you're engaged? It makes sense . . . before the engagement, things aren't definite. And after the wedding, they're TOO definite. But during the engagement period, it's all rainbows and magic.
A new survey found people's Valentine's Day spending peaks when they're engaged . . . then drops.
Couples who are dating spend an average of $118 on each other for Valentine's Day. Once they're engaged, that jumps to $154. But after they're married, it drops to $136.
The survey also found people who buy their boss a Valentine's Day gift spend $89 . . . which is only $47 less than the average person spends on their spouse.
---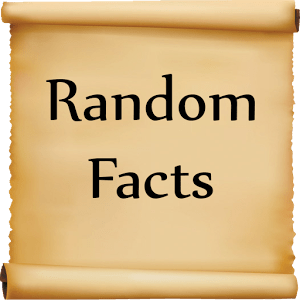 1. There are 96 bags of poop, pee, and vomit on the moon. Astronauts from the Apollo missions left them there to reduce the weight of their shuttles . . . so they'd be able to bring back moon rocks and core samples.
2. RON JEREMY was high school classmates in Queens, New York with REGINALD VELJOHNSON . . . the cop from "Die Hard" and the dad from "Family Matters".
3. The CEO of the identity protection firm Lifelock once gave out his Social Security number in ads to prove how effective the service was. His identity was stolen 13 times AND the company was fined $12 million for false advertising.
4. The official birthplace of Kermit the Frog is Leland, Mississippi. JIM HENSON used to spend time there as a child growing up in Mississippi.
5. Burger King can't call itself Burger King in Australia, because a small restaurant already owns that trademark. So all of the Australian locations are called Hungry Jack's.
(Gizmodo / Wikipedia / Tom's Guide / Wikipedia / Wikipedia)
---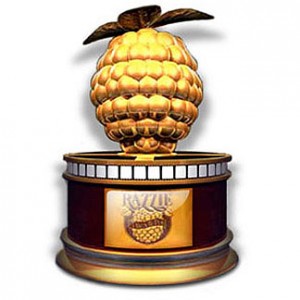 Nominees for the Golden Raspberry Awards were announced last night, and "Transformers:  Revenge of the Fallen" leads the way with SEVEN Razzie nods, including Worst Picture.
To his credit though, MARK WAHLBERG did NOT get singled out for Worst Actor.
KIRK CAMERON's "Saving Christmas" and "The Legend of Hercules" were a close second, with six nominations apiece.  And, of course, ADAM SANDLER is nominated again for Worst Actor.
This year, the Razzies are trying something new:  Rewarding POSITIVE achievement.  They have a category called the Redeemer Award, where they celebrate actors who've gone from SUCKAGE to SUCCESS.
For instance, BEN AFFLECK is up for it, after going from "Gigli" to "Argo" and "Gone Girl" . . . and JENNIFER ANISTON was nominated for going from being a four-time Razzie nominee to the critically-acclaimed movie "Cake".
The full list of nominees begins here . . .
Worst Picture:
"Kirk Cameron's Saving Christmas"
"Left Behind"
"The Legend of Hercules"
"Teenage Mutant Ninja Turtles"
"Transformers:  Age of Extinction"
Worst Actor:
Kirk Cameron,  "Kirk Cameron's Saving Christmas"
Nicholas Cage,  "Left Behind"
Kellan Lutz,  "The Legend of Hercules"
Seth MacFarlane,  "A Million Ways to Die in the West"
Adam Sandler,  "Blended"
Worst Supporting Actor:
Mel Gibson, "Expendables 3"
Kelsey Grammer, "Expendables 3", "Legends of Oz", "Think Like a Man Too", "Transformers: Age of Extinction"
Shaquille O'Neal,  "Blended"
Arnold Schwarzenegger,  "Expendables 3"
Kiefer Sutherland,  "Pompeii"
Worst Actress:
Drew Barrymore,  "Blended"
Cameron Diaz,  "The Other Woman" and "Sex Tape"
Melissa McCarthy,  "Tammy"
Charlize Theron,  "A Million Ways to Die in the West"
Gaia Weiss,  "The Legend of Hercules"
Worst Supporting Actress:
Cameron Diaz,  "Annie"
Megan Fox,  "Teenage Mutant Ninja Turtles"
Nicola Peltz,  "Transformers:  Age of Extinction"
Susan Sarandon,  "Tammy"
Brigitte Ridenour (Kirk Cameron's sister),  "Kirk Cameron's Saving Christmas"
Worst Director:
Michael Bay,  "Transformers:  Age of Extinction"
Darren Doane,  "Kirk Cameron's Saving Christmas"
Renny Harlin,  "The Legend of Hercules"
Jonathan Liebesman,  "Teenage Mutant Ninja Turtles"
Seth MacFarlane,  "A Million Ways to Die in the West"
Worst Remake, Rip-Off or Sequel:
"Annie"
"Atlas Shrugged:  Who Is John Galt?"
"The Legend of Hercules"
"Teenage Mutant Ninja Turtles"
"Transformers:  Age of Extinction"
Worst Screen Combo:
Any Two Robots, Actors (Robotic Actors),  "Transformers:  Age of Extinction"
Kirk Cameron and His Ego,  "Kirk Cameron's Saving Christmas"
Cameron Diaz and Jason Segel,  "Sex Tape"
Kellan Lutz and Either His Abs, His Pecs or His Glutes,  "The Legend of Hercules"
Seth MacFarlane and Charlize Theron,  "A Million Ways to Die in the West"
Worst Screenplay:
"Kirk Cameron's Saving Christmas"
"Left Behind"
"Sex Tape"
"Teenage Mutant Ninja Turtles"
"Transformers: Age of Extinction"
Redeemer Award:
Ben Affleck, from "Gigli" to "Argo" and "Gone Girl"
Jennifer Aniston, from four-time Razzie nominee to "Cake"
Mike Myers, from "The Love Guru" to directing "Supermensch"
Keanu Reeves, from six-time Razzie nominee to "John Wick"
Kristen Stewart, from six-time "Twilight" Razzie winner to "Camp X-Ray"
---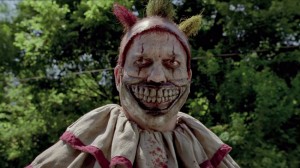 The new season of "American Horror Story" is called "Freak Show" . . . and it features a serial killer clown named Twisty, who stalks couples with scissors and locks children up in an old school bus.That's not exactly the brightest portrayal of clowns . . . not that you'd expect anything different from a show called "American Horror Story". Nonetheless, the nation's real-life NON-evil clowns are NOT happy about it.
If you weren't aware, there's an organization called "Clowns of America International" . . . and the president is speaking out.
He says, quote, "Hollywood makes money sensationalizing the norm. They can take any situation, no matter how good or pure, and turn it into a nightmare.
"We do not support in any way, shape, or form any medium that sensationalizes or adds to coulrophobia or 'clown fear.'"
No one from the show has responded . . . and they probably won't.
---
Red Bull just settled a false advertising lawsuit, and now owes anyone who bought one of its drinks between Jan. 1, 2002, and Oct. 3, 2014, either $10 cash or $15 worth of Red Bull products.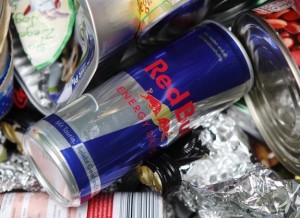 Red Bull was sued by drinkers who said that consumers were misled by the slogan "Red Bull gives you wings."
The plaintiffs claimed that the company's advertised benefits, like increased performance and reaction speed, were false advertising, and not backed up with scientific evidence. One of the plaintiffs said despite drinking the product since 2002, he saw no improvement in his athletic performance.
According to the lawsuit:
Such deceptive conduct and practices mean that [Red Bull's] advertising and marketing is not just 'puffery,' but is instead deceptive and fraudulent and is therefore actionable.
Despite settling, Red Bull denied any wrongdoing in a statement:
Red Bull settled the lawsuit to avoid the cost and distraction of litigation. However, Red Bull maintains that its marketing and labeling have always been truthful and accurate, and denies any and all wrongdoing or liability.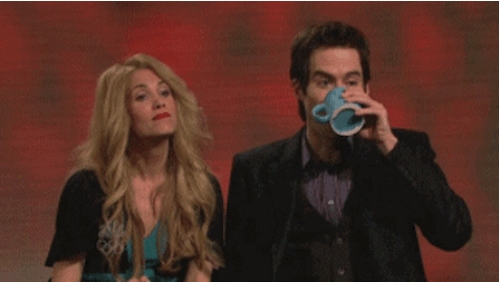 So here's the good part: If you want to claim your $10 cash refund, register online here by March 2, 2015. No proof of purchase is required.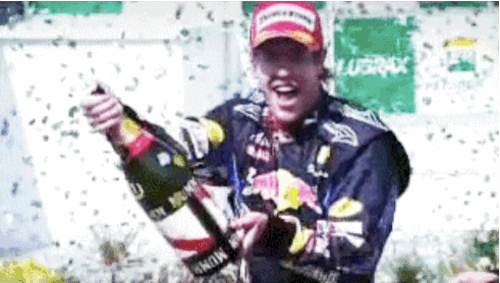 update
It should probably be noted that if a certain number of people sign up and the $13 million is reached, then the reimbursement will begin to be diluted so that every person can receive a share.
According to the filing, a hearing will be held on May 1, 2015 to decide whether the settlement will be approved. If the court approves the settlement, payment will be distributed 150 days later (pending appeals).
update
The website is back up after crashing earlier in the week.
You can also file a claim form via the following:
– By mail: Class Action Settlement Administrator at Energy Drink Settlement, c/o GCG, P.O. Box 35123, Seattle, WA 98124-5123
– By fax: (844) 553-1373
– By email: energydrinksettlement@gcginc.com
---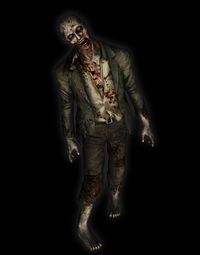 Making your own zombie costume is pretty cheap and easy . . . just tear up old some clothes, slap on a little make-up, and you're good. And you KNOW here in America, we LOVE things that are cheap and easy. Including yo mama.
Goodwill just released the results of a poll on the most popular homemade and do-it-yourself costumes for this Halloween . . . and zombie was easily number one.
It's one of the top three costumes for adult men, adult women, teenage males, teenage females, and boys. The only group where zombies aren't in the top three is girls' costumes. Here are the top three for all six age groups . . .
Adult men: Zombie, pirate, soldier.
Adult women: Witch, zombie, pirate.
Teenage male: Zombie, pirate, vampire.
Teenage female: Witch, princess, zombie.
Boys: Ninja turtle, Spider-Man, zombie.
Girls: Princess, witch, fairy.
---
Great news, guys . . . here's your excuse to avoid spending two months' salary on an engagement ring. You can spend something closer to three dinners at the 99.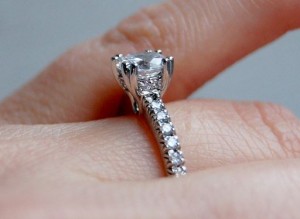 A new study found the BIGGER your engagement ring . . . the SMALLER the chance your marriage will last. So go ahead and buy your girlfriend a diamond that you need a magnifying glass to see.
Researchers at Emory University in Atlanta found that men who spent between $2,000 and $4,000 on an engagement ring were 130% more likely to get divorced than guys who spent $500 to $2,000.
They also found that people whose weddings cost more than $20,000 are 350% more likely to get divorced than people whose weddings cost under $10,000.
One caveat on all this: The good people at Emory don't seem to know what wedding stuff actually costs.
The average guy now spends $5,598 on an engagement ring . . . $1,598 more than the high end of their range in the study. And the average wedding is now $28,858 . . . $8,858 more than the high end of their range in the study.
---
It's official: "Bridesmaids" director PAUL FEIG is making a new female-led "Ghostbusters" movie.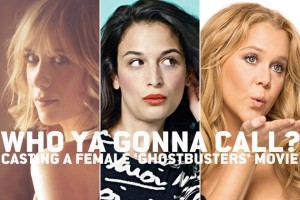 He announced on Twitter that it will star, quote, "hilarious women".  He didn't name any names, though.  But he did say he's writing it with Katie Dippold, who he co-wrote "The Heat" with.  Katie also wrote for "Parks and Recreation" and "Mad TV".
For what it's worth, Bill Murray recently gave his picks for female Ghostbusters.  He suggested Melissa McCarthy, Kristen Wiig, Linda Cardellini and Emma Stone.
There's no word if this means the death of a "Ghostbusters 3" starring the original guys . . . or at least what's left of them . . . or if they'll be somehow incorporated into this movie.
---
When you load up your plate on Thanksgiving, all the food winds up touching each other in a giant carb-loaded orgy. So the latest Thanksgiving trend KNOWS all the food blends together . . . and saves you the hassle of serving them separately.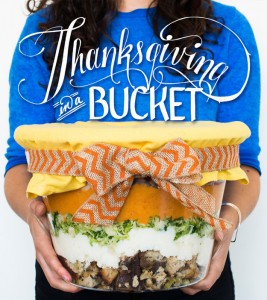 It's called "Thanksgiving in a Bucket." When you're making Thanksgiving dinner, instead of having everything on its own separate dish, you layer everything into a bucket . . . kind of like a Thanksgiving parfait.
You put stuffing on the bottom, because it's best at absorbing all the other flavors. Then mashed potatoes on top of that . . . then a green vegetable . . . then sweet potatoes . . . turkey and gravy . . . and finally cranberry sauce.
And you serve it with a big cake spatula so you can give someone an entire slice of Thanksgiving all at once.
---

2014 Parade
Join us for the 59th Annual Fall Foliage Festival Parade on Sunday, October 5, 2014. Participants will help celebrate 100 years of adventure and culture in the Mohawk Trail Region with this year's theme – 100th Anniversary of the Mohawk Trail!
ONGOING:
Fall Foliage Festival Annual Leaf Hunt
This event dates back to 1965. Brightly colored paper leaves will be hidden around the North Berkshire area in scenic locales. Clues will be published in the Transcript and iBerkshires.com. Contestants who find these leaves will be awarded prizes by the festival committee.
Lasagna Dinner at Eagles
Fraternal Order of the Eagles
515 Curran Highway
(413)664-9043
$10
'Carb up' at the Eagles in preparation for a busy Fall Foliage Parade weekend! Join your friends and your neighbors at this annual community dinner.
SATURDAY, Oct 5
North Adams Farmers Market: Bring Your Dog to the Market
St. Anthony Municipal Parking Lot
Corner of Marshall Street and St. Anthony Drive
(413)664-6180
9am-1pm
FREE
The Farmers Market is one of the most pet-friendly places in the city! Help us celebrate the Dog Day of Fall by bringing your dog to the market. Special market vendors will include animal rescue agencies and animal-themed products. As always, patrons of the market can find fresh fruits and vegetables, cheese, canned goods, baked goods, eggs, and meat. For more information or a schedule of events, call or e-mail tourism@northadams-ma.gov.
4th Annual Dog Parade
Veteran's Memorial Park
Corner of Eagle Street and Route 2
10am – 11:30am (registration begins at 9am)
FREE (but donations to local animal rescues are accepted)
All dogs are encouraged to participate. Owners are encouraged to make costumes and enter their dogs into this parade. This year's parade theme is "Haunts, Legends, and Ghost Stories." Categories are: funniest, best duo (owner and dog), best group (dogs), best small dog, best medium-sized dog, and best large dog. Prizes will be awarded following the parade and ribbons will be given to all participants. Dog parade winners will be invited to participate in the Fall Foliage Parade on Sunday, October 6.
Children's Road Race and Fair
Noel Field, near the walking track
310 State Street
(413)663-9062
11am-1pm
FREE
Fun, give-a-ways, and games for children of all ages. Registration for the road race begins at 11am, with races beginning promptly at 12pm. Five division for boys and girls: Senior (10-11 year olds); Junior (8-9 year olds); Peewee (6-7 year olds); Pre-school (4-5 year olds); Tots (3 and under).
Fall Foliage Dance
Fraternal Order of the Eagles
515 Curran Highway
(413)664-9043
9pm-1am
$5
Enjoy live music from 2 bands: Phil n' the Void and Static and celebrate the fall season in style at this annual affair sponsored by the Eagles!
SUNDAY, Oct. 6
All You Can Eat Breakfast
Fraternal Order of the Eagles
515 Curran Highway
(413)664-9043
7-11am
$6 general price / $5 adult seniors and children under 10
Breakfast is the most important meal of the day – especially on Parade Day! What better way to start your day than with an all you can eat breakfast!
Annual 5k Road Race
The North Adams Transcript
85 Main St
(413)663-3741
12 pm
---
Amazon Prime has slapped a RACISM WARNING on old "Tom and Jerry" cartoons, some of which were made more than 70 years ago.
It says, quote, "[These] shorts may depict some ethnic and racial prejudices that were once commonplace in American society.  Such depictions were wrong then, and are wrong today."
Among other things, "Tom and Jerry" has some characters shown in blackface . . . and there's an African American maid named "Mammy Two Shoes," who appears with a musical soundtrack very similar to traditional plantation songs.
"Tom and Jerry" isn't currently available for Amazon Prime instant viewing in the U.S., so there's no warning here.  But it's available in some countries overseas, and people have posted screenshots of the warning on social media.
We spoke with you about it this morning this call sums it up…
Mammy Two Shoes
---
It's the first day of October, and if you're planning to make a big purchase this month, check THIS out first. Here are the five BEST and WORST things you can buy this month. First, the five best!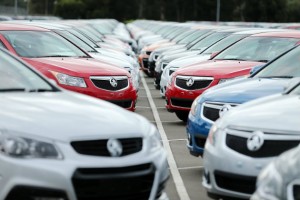 1. A new car. Most of the dealerships started selling their 2015 models last month, so the prices on their 2014 models should go down now.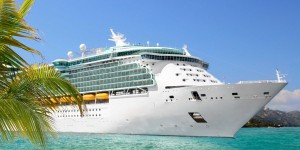 2. Tickets for a cruise. Cruises in the Caribbean are always SUPER cheap in October. But that's partly because the weather's kind of unpredictable.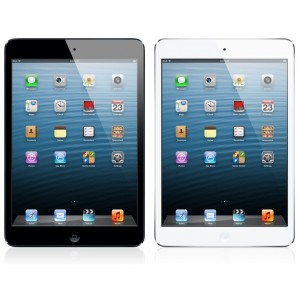 3. iPads. Apple is expected to announce their new iPad models later this month. And in the past, older models have always dropped in price about 20% when that happens.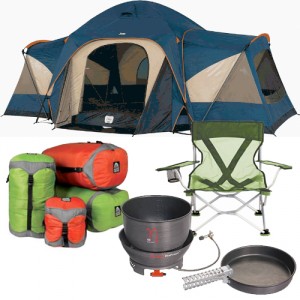 4. Camping gear. It goes on sale because camping season is pretty much over. The only things that DON'T go on sale are cold-weather things, like down sleeping bags.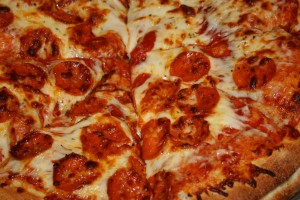 5. Pizza. It's not clear why, but pizza places LOVE offering deals this time of year. Maybe because of football? In 2013, Dominos, Pizza Hut, and Papa John's all offered their best coupons in October.
As far as the WORST things to buy this month, stay away from appliances . . . cold-weather clothing . . . electronics . . . big-screen TVs . . . and laptops. All of those things go on sale NEXT month for Black Friday.
---
TRACY MORGAN suffered a pretty serious head injury when a truck plowed into his limo back in June . . . and his recovery includes daily speech and cognitive therapy.  It's so bad that Tracy's lawyer doesn't know if he'll ever perform again.
He says, quote, "The jury's still out.  The doctors don't know the answer.  I don't know the answer."
Tracy's still in a wheelchair.  The paparazzi filmed him being wheeled into the hospital yesterday afternoon, and he looked and sounded a little off.  TMZ says it's possible he may never walk again without assistance.
http://www.tmz.com/2014/10/01/tracy-morgan-wheelchair-video-car-crash-walmart/
---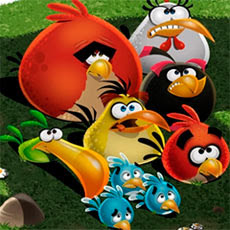 The voice cast for the "Angry Birds" movie is LOADED with comedy superstars, including three "Saturday Night Live" veterans: Jason Sudeikis, Bill Hader and Maya Rudolph . . . plus Kate McKinnon from the current "SNL" cast.
Other big names include Peter Dinklage, Danny McBride, Tony Hale from "Arrested Development" and "Veep", Keegan-Michael Keyfrom "Key & Peele", and the YouTube duo Smosh . . . a.k.a. Ian Andrew Hecox and Anthony Padilla.
"Angry Birds" is due in theaters in July of 2016.
---
Do you ever do that thing where you're introduced to someone, and within two seconds you've already forgotten their name?  I do it CONSTANTLY . . . and I notice people also do it with me.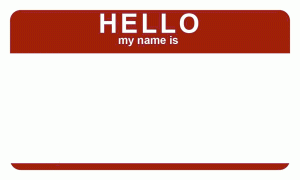 So here's a great psychological trick to help you remember people's names . . . and help them remember yours.
When you introduce yourself, give your first AND last name.  That will catch the other person off guard . . . and actually make them stop and process your name so it sticks in their memory.
And when you're meeting someone and they just give their first name, ask them for THEIR last name too.
It may seem a little strange at first, but it'll make you focus more on what they're saying, and vice versa.  It makes a more memorable impression overall, and helps you commit the name to memory.
---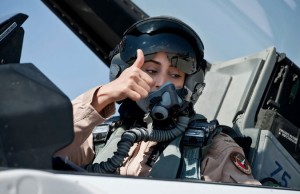 Everybody was talking this week about the female fighter pilot from the United Arab Emirates who gave it to ISIS this week in Syria.  It's kind of cool, because she's the country's first female fighter pilot, and ISIS is so oppressive towards women.  But when they brought it up on Fox News, all the male co-hosts could do was crack sexist jokes about it.  (Greg Gutfeld made a joke about how she couldn't park the plane when she came back from the mission, and Eric Bolling asked if they should call her "boobs on the ground."  Sounds like a reference to the expression "boots on the ground," but who knows.
The smart one of the whole bunch was the female co-host is Kimberly Guilfoyle.)
Listen to audio …
---
Derek Jeter's Final At-Bat at Yankee Stadium Was a Game-Winning Single
DEREK JETER played his final game at Yankee Stadium last night, and it could hardly have gone better. His last at-bat, in the bottom of the ninth, was an RBI single that gave the Yankees a 6 to 5 win over the Baltimore Orioles.
Jeter had a monster game throughout the night. He hit an RBI double off the wall in his first at-bat, then scored a run. And in the 7th inning he grounded into a fielder's choice that scored TWO runs thanks to a Baltimore throwing error.
Former teammates Jorge Posada, Mariano Rivera, Bernie Williams, Andy Pettitte and Tino Martinez and ex-Yankee manager Joe Torre lined up near the dugout to congratulate Jeter.
After the game he said, quote, "I've said it time and time again. Everybody is chanting, 'Thank you, Derek.' I'm thinking to myself, 'For what?' I just want to thank you guys."
The Yankees didn't make the playoffs, but they do have a series against the Red Sox in Boston this weekend to finish out the season. Jeter said he probably won't play shortstop, though. He'll just be the designated hitter.
---
I don't mean to make you PARANOID about your relationship . . . but there's a 50-50 chance your wife or girlfriend has already handpicked your REPLACEMENT if your relationship goes bad.
A new survey found HALF of women have a "plan B" guy in mind in case their current relationship ends.  Here are some stats on those plan B guys . . .
The most likely candidate is one of her old friends.  Other candidates are an ex, a coworker, or someone she knows from the gym.
The average woman has known her plan B guy for seven years.
70% of women with a plan B guy are currently in TOUCH with him.
10% of women say their plan B guy already confessed that he's always been in love with her.  20% say they're pretty sure their plan B guy would drop everything to be with her.
And 12% of women say they actually have stronger feelings for the plan B guy than they do for the guy they're currently with.
---
The Guy Who Started "Bendgate" . . . the Bending Problem With the iPhone 6
By now you might have heard about "Bendgate."  Bendgate is two things:  An issue where the design of the iPhone 6 Plus allows it to bend . . . and the most annoying example yet of adding '-gate' to minor problems, to make them sound like Watergate.
It started with the YouTube channel Unbox Therapy.  They posted a video yesterday called "iPhone 6 Plus Bend Test" where they showed how it was fairly easy to bend the new, bigger, iPhone 6 Plus with just your hands.  And it already has 16 MILLION views.
They didn't exactly discover the issue . . . they did the video in response to people who'd bought the phone, and found it was bending in their front or back pockets. But after the video, #bendgate started trending on social media. (Do you care?)
Then people argued that the case is made of aluminum and about a quarter-inch thick . . . so it doesn't take super-human force to bend it.  (Maybe you should stop wearing skinny jeans?)

So Unbox Therapy did ANOTHER test, to see whether any of this was a big deal.  They tried to bend the iPhone BACK, and cracked the frame and the screen.  While other brands of phones didn't bend at all.  So 'Bendgate isn't going anywhere.
As for Unbox Therapy it's basically just a guy named Lewis Hilsenteger, covering new gadgets, technology, and electronics.  He has 1,225,603 subscribers and 120,042,867 views.  And will probably get a lot more after this.
---
Gaining Weight Lately? September Is the Second "Fattest" Month of the Year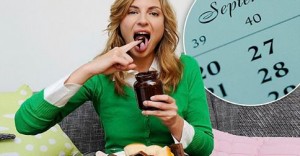 It's officially fall . . . six months of being able to hide any unwanted LUMPINESS under big sweaters and jackets!  Which means . . . it's time to EAT.
If you've noticed you've been eating a little more heartily these past few weeks, you're not alone.  A new study found September is the second "fattest" month of the year.  There's only one month where people gain more weight . . . December.
People put on an average of two pounds this month.  Compared to FOUR pounds in December.
So the top five months for gaining weight, in order, are:  December, September, August, November, and October.
We LOSE the most weight in January, and the second-most in June.
---
SkyMall" magazine has really upped their "stupid product" game . . . and they did it with THIS.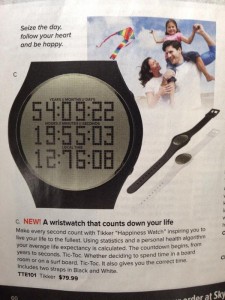 "SkyMall" is selling a new watch called Tikker that counts down until your DEATH.
When you get the watch, it uses, quote, "statistics and a personal health algorithm" to figure out your life expectancy.  And then, the countdown begins . . . you literally watch the remaining seconds of your life tick away.
The watch also tells you the current time, but apparently not well . . . the photo in the ad displays the time "12:76."  Clearly, the "current time" feature of this watch is NOT the selling point.
The watch sells for $79.99.  The ad says it's a, quote, "happiness watch [because it] inspires you to live your life to the fullest."
---
AC/DC has announced that founding guitarist MALCOLM YOUNG is NOT coming back.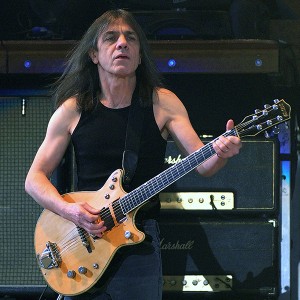 Earlier this year they said he was just taking a break. At the time lead singer BRIAN JOHNSON said he had a, quote, "debilitating illness."
Well, it must be pretty serious, because now they're saying that Malcolm is done for GOOD.
Quote, "Unfortunately, due to the nature of Malcolm's condition, he will not be returning to the band." There's still no word what's wrong with him. Malcolm is 61 years old.
AC/DC will continue though, with Malcolm's nephew STEVIE YOUNG in his place. Stevie played guitar on their new album "Rock or Bust", which comes out on December 2nd. And he'll go out on tour with them next year.
"Rock or Bust" will be the first album in the band's 41-year history NOT to feature Malcolm. His last album with the band was "Black Ice", which came out in 2008.
---
DEREK JETER's retirement is almost upon us . . . so if you're one of the MANY people who would LOVE to own a USED SOCK that Jeter actually wore in a game, you should act now, because you're running out of time.
SteinerSports.com has some of Jeter's used socks on sale, for a measly $410 . . . each.  That's right, $410 won't even get you a PAIR.
The sock HAS been washed, so unfortunately it won't come with any of Jeter's funk.  Which honestly seems to devalue it.  If you can't satisfy your kink . . . what's the point in dropping over $400 on a sock that is probably worth less than $10?
It's unclear how many have been sold, but last we checked the site only had 19 socks available.  They also have a lot of other Jeter stuff . . . game-worn uniforms WITH dirt and grass stains are going for more than $25,000 . . .
Game-used bases signed by Jeter go for $10,000 to $12,500 . . . a signed lineup card has an asking price of $10,000 . . . and used batting gloves go for about $800.  Sadly, no game-worn Jeter jockstraps are available.
This would seem cool if it was for charity, but the "New York Post" says all the proceeds go to Jeter and the Yankees . . . a team that's worth more than $2.5 BILLION.  (Hit up SteinerSports.com to browse through Jeter's yard sale.)
---
Is It Acceptable to Use Your Cell Phone During Dinner, Checking Out at the Grocery Store, or at the Movies?
Everywhere you go these days . . . on the street, at a restaurant, at the movies . . . you see people staring straight down at their phones. Unless you're too busy staring at YOURS. So . . . has it become socially acceptable?
A new survey asked people when it is and isn't appropriate to use your cell phone in public. Here are the results . . .
47% say it's acceptable to use your phone for talking or texting when you walk down the street. 17% say it's only acceptable for talking . . . not looking down and texting.
34% say it's acceptable to be on your phone when you're checking out at a store.
28% say it's acceptable to be on your phone texting when you're with other people at a restaurant. Another 48% say it's only okay to pull out your phone at a restaurant if you're sharing something on it with the group.
26% say it's acceptable to use your phone in a movie theater during previews . . . 6% say it's acceptable to text during a movie . . . and 3% think it's acceptable to TALK on your phone during a movie.
---
Checking Your Work Email at Home Could Literally Kill You
We all know we should push back when work wants us to stay on email after hours . . . but we don't. So make sure your boss somehow hears about this study today . . . it might be the only way to change their mind.
A new study out of Germany found that checking your work email at home could LITERALLY kill you.
Researchers studied more than 57,000 people and found people who checked work emails and sometimes wound up doing work at home were more likely to have heart problems, headaches, anxiety, insomnia, fatigue, and stomach issues.
The theory here is pretty simple . . . when you're "always on," you never give your body and mind a chance to relax and recuperate. Over time, all that extra stress adds up until your body just can't handle it anymore.
---
We all know we should push back when work wants us to stay on email after hours . . . but we don't.  So make sure your boss somehow hears about this study today . . . it might be the only way to change their mind.
A new study out of Germany found that checking your work email at home could LITERALLY kill you.
Researchers studied more than 57,000 people and found people who checked work emails and sometimes wound up doing work at home were more likely to have heart problems, headaches, anxiety, insomnia, fatigue, and stomach issues.
The theory here is pretty simple . . . when you're "always on," you never give your body and mind a chance to relax and recuperate.  Over time, all that extra stress adds up until your body just can't handle it anymore.
Everyone's been going nuts over 21-year-old Jasmine Tridevil in Tampa, Florida, because she had a THIRD BREAST implanted.
It had "hoax" written all over it, but we all WANTED to believe it.  Unfortunately . . . yeah, it's a hoax.  Here are the six reasons why .
1.  Some minor Internet detective work found that Jasmine Tridevil is almost certainly the fake name of a woman named Alisha Hessler.  Alisha looks exactly like "Jasmine" and she registered the domain name JasmineTridevil.com.
2.  On a website where Alisha advertises her massage services, she wrote that she's a, quote, "provider of Internet hoaxes since 2014" and a, quote, "specialist in massage for three-breasted women."
3.  Alisha made the news back in December when she said she was attacked by a man outside a night club, and forced him to stand on a street corner wearing a dunce cap with a sign that said, quote, "I beat women, honk if I'm a scumbag."
But when the police got involved, she never filed charges and stopped returning their calls.
4.  Alisha was arrested back in March for fraudulent use of personal information, apparently using a fake ID to get into a club.  That's not necessarily proof of the hoax, but does help show her pattern.
5.  This might be the most damning evidence of all:  Alisha filed a stolen baggage claim at the Tampa International Airport earlier this month and one of the things she reported missing was a, quote, "three-breast prosthesis."
6.  And finally, a plastic surgeon says NO plastic surgeon would give a woman a third breast . . . because it's clear she would need a psychological evaluation, and performing the surgery would be unethical.
(Here's the photo  from Alisha's past year.)
---
You Can Be an Extra in the "Magic Mike" Sequel
You know how much FUN the ladies seem to be having in those "Magic Mike" dance sequences? Well, YOU can get in on some of that fun in the sequel, "Magic Mike XXL".
Want to get up close and personal with the men of Magic Mike? Tell us why you're the biggest #MagicMike fan for the chance to be an extra in #MagicMikeXXL! All entries MUST INCLUDE the hashtag #MagicMikeContest AND the official rules URL http://MagicMikeContest.com/ (so that we know you agree to them) and must comply with the Submission Requirements in the official rules!
Contest is subject to official rules, which contain details on how to enter. Ends 9/29/14 @ 12:00:00 pm PT. Open only to legal residents of 50 US or DC, 18+ & age of majority.
CHANNING TATUM announced a contest on his Facebook page, and all you have to do to be an extra in some of those scenes is send pictures or a video that explains WHY you want a piece of this. (Here's the official contest website.)
Meanwhile, JADA PINKETT SMITH confirmed yesterday that she's in the movie . . . in a part that was originally written for a man.
---
A new survey found the average woman spends five hours a week in a bad mood . . . that adds up to almost 11 full days a year.  Which actually seems kind of LOW . . . for men AND women.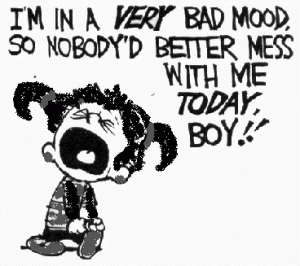 Top Reasons people gave for being in a bad mood…….
Being overweight
Partner not listening
Feeling under the weather
Weather/ bad weather
Not having enough money
Technology e.g. internet crashing / computer not working
Feeling undervalued
No one helping with anything
Time of the month
PMT
Having nothing to wear
Having a bad hair day
Keeping on top of housework / washing
A boring life
Heavy workload
The traffic
Colleagues not pulling their weight
Being hungry
Children not listening
Public transport being late
Hating your job
Waking up with a spot
Knowing what to cook for dinner every night
Your boss putting pressure on you
Rubbish on TV
Ungrateful children
All the hot water being used up in the morning
Your friends' Facebook updates
Going through menopause
Colleagues being late for work
No one making you a cup of tea
Breaking a nail
---
If I mention the movie "Total Recall", what's the first thing you think of? Yep . . . the alien chick with THREE BOOBS. Well . . . it's no longer science fiction.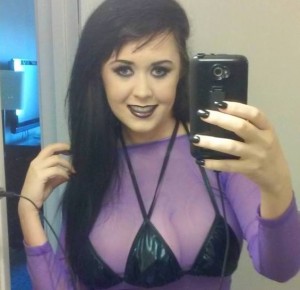 21-year-old Jasmine Tridevil is a masseuse in Tampa, Florida . . . and she recently spent $20,000 to have a THIRD BOOB implanted on her chest.
She says she did it because she's SICK OF MEN, and figured a third boob would make her UNATTRACTIVE to guys. Which, if you know ANYTHING about guys, is clearly a WILD miscalculation on her part. If anything, guys will now be MORE intrigued by her.
If all this sounds like a wild publicity stunt to get attention . . . you're absolutely right. Jasmine admitted another one of her goals is to have a reality show on MTV.
She says she talked to at least 50 doctors before one agreed to give her the third breast. He couldn't give her a nipple or areola so she had one tattooed on.
---
Tons of Celebrities Showed Up for Joan Rivers' Funeral
JOAN RIVERS' funeral wasn't quite the red carpet event she'd wanted, but it was definitely a star-studded event. The celebrity lineup was seriously impressive.  
The names included .
Ozzy, Sharon and Kelly Osbourne, Giuliana and Bill Rancic, Kathy Griffin, Rosie O'Donnell, Mario Cantone, Kristin Chenoweth, Sally Jesse Raphael, Hota Kotb, Kathie Lee Gifford, Andy Cohen, Whoopi Goldberg . . .
Sarah Jessica Parker and Matthew Broderick, Jeff Ross, Donald and Melania Trump, Judge Judy Sheindlin, Michael Kors, Geraldo Rivera, Barbara Walters, Rachael Ray, Billy Bush, Joy Behar, Dr. Oz . . .
Kyle Maclachlan, Wanda Sykes, Paul Shaffer from "Letterman", Diane Sawyer, Charlie Rose and designers Michael Kors, Carolina Hererra, Oscar de la Renta and Dennis Basso.
HOWARD STERN gave a eulogy, in which he said that Joan, quote, "fought the stereotype that women couldn't be funny. She was responsible for putting the red carpet into prime time."
He added, quote, "I hope Joan is somewhere right now chasing Johnny Carson with a baseball bat" . . . a reference to Johnny's feud with Joan that lasted from the mid-'80s until his death.
Joan's daughter MELISSA also spoke, saying, quote, "I am grateful for everyday [my son] Cooper and I had with you. You are an inspiration."
There were also several musical performances. HUGH JACKMAN sang a song called "Quiet Please, There's a Lady Onstage", from the musical "The Boy from Oz".
The New York City Gay Men's Chorus sang "Hey Big Spender" and "There Is Nothing Like a Dame" . . . and Broadway star Audra McDonald performed a rendition of "Smile".
As mourners left the Temple Emanu-El, bagpipes played "New York, New York" and "Give My Regards to Broadway".
Geraldo later said of the ceremony, quote, "When they started with an X-rated joke and the rabbi was bowing his head I think it was joyful more than sorrow.
"[It was] filled with laughter. It was as if she wrote it herself. I thought it was a wonderful, positive upbeat time."
One last note: Joan had said that at her funeral, she wanted, quote, "Bobby Vinton to pick up my head and sing 'Mr. Lonely.'" Well, Bobby is 79 and recovering from pneumonia, so he couldn't be there.
---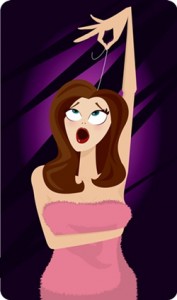 There's a moment in everyone's life when they spot that first GRAY HAIR and have a giant existential freak out about their mortality. And that moment is . . . age 33, apparently.
A new survey found the average woman spots her first gray hair at age 33.
Redheads spot their first gray hair at 30 . . . women with brown and black hair spot their first one at 32 . . . and blondes don't see their first one until 35, because their hair is so light already.
88% of women say they dye their gray hairs . . . but by age 68, women finally stop fighting that battle and give up on dying their gray hairs.
---
Five Random Facts For Tuesday
1. When JACK NICHOLSON was 37, he found out the woman he thought was his sister was really his MOTHER.
2. The word dilemma originally meant a choice between two tough options. Three options was a trilemma, four options was a quadrilemma, and so on.
3. The most money someone could make on an episode of "Jeopardy!" is $566,400. But that would require getting the Daily Doubles as the last question or questions in both rounds, and doubling up with them every time.
4. In the movie "The Mask", CAMERON DIAZ'S role almost went to ANNA NICOLE SMITH.
5. There's enough energy in one gallon of gas to charge your iPhone once a day for almost 19 years.
(Wikipedia / Etymology Online / Datagenics / Uproxx / Jeff Lewis)
---
A New Alarm Clock Wakes You Up By Brewing a Fresh Cup of Coffee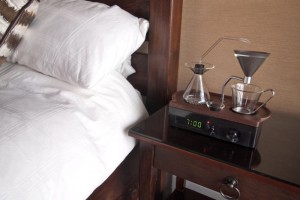 How did no one think of this invention before? It was RIGHT THERE.
A designer in London named Josh Renouf just created an alarm clock that wakes you up by brewing a cup of COFFEE.
So instead of waking up to a horrible alarm sound, you wake up to the smell of fresh coffee right next to your head. And instead of having to go to the kitchen and make your coffee, it's sitting right next to your bed waiting for you.
Obviously there are tons of coffee makers that brew on a timer. But this one is cooler . . . it basically looks like a digital alarm clock with wood paneling and a fancy chemistry set on top. It even has little drawers to store sugar and cream.
Unfortunately, the clock isn't ready yet . . . Josh is still in the process of having them manufactured. When they're done, they won't be cheap . . . the price will start around $250.
---
So Bear has a New Show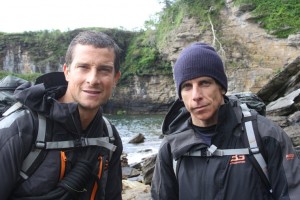 In the hour-long alternative series, "Running Wild with Bear Grylls," the famed adventurer and survivalist will take six celebrities into the wildest and most remote locations in the U.S. and around the world for a 48-hour journey of a lifetime.The celebrities who will be partnered one-on-one with Grylls in their own stand-alone episodes include actor Zac Efron ("Neighbors"), actor-director Ben Stiller ("The Secret Life of Walter Mitty"), actor Channing Tatum ("22 Jump Street"), NFL Hall of Famer Deion Sanders, actor Tom Arnold ("Sons of Anarchy") and MSNBC and "Today" anchor Tamron Hall.
Each of the celebrities endures the harsh wilderness in high-octane, action-based and empowering journeys spread over six remote locations. From skydiving into the Catskill Mountains, to rappelling down the cliffs of Utah and battling torrential wind and rain in Scotland, Grylls and each celebrity will have to push both their minds and bodies to the limit to successfully complete their journey.
The show was created by Grylls, who recently starred on the NBC series "Get Out Alive with Bear Grylls."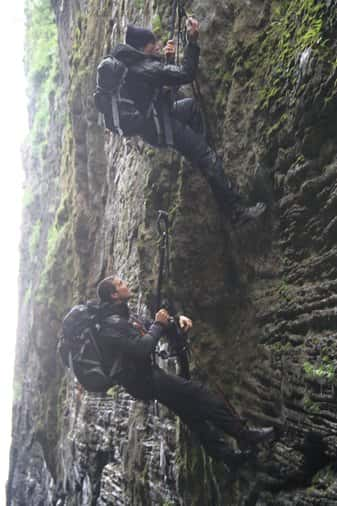 ---
SOOOO..Sharknado 1 & 2 were on SYFY last night…people were twittering all over the place about it..i tried to watch it and got through about 10 minutes of the first one..going to try to watch it this weekend…Did you watch? and what did you think? email me and tell me what you thought of it cadams@wupe.com and for you who missed out what it is all about here it the trailer…
---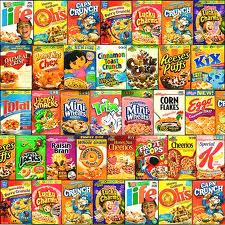 There's a big difference between the cereal we LIKE and the cereal we actually buy and eat . . . because apparently, we just love depriving ourselves.
A real estate blog called Movoto just figured out the most popular cereal in each state based on Facebook likes, and compared that with the best-selling cereals in the U.S.
Honey Nut Cheerios was the best-selling cereal in 2013 . . . but it's not the most liked cereal in a single state.
That honor goes to Cinnamon Toast Crunch . . . which is the most-liked cereal in over HALF of the country, with 27 states. BUT it's only the fifth-best selling cereal overall.
The top 10 best selling cereals in the U.S. are: Honey Nut Cheerios . . . Frosted Flakes . . . Honey Bunches of Oats . . . Cheerios . . . Cinnamon Toast Crunch . . . Special K . . . Frosted Mini Wheats . . . Lucky Charms . . . Froot Loops . . . and Raisin Bran.
After Cinnamon Toast Crunch, the next-most liked cereal is Special K. It's the most popular cereal in 21 states. So either Cinnamon Toast Crunch or Special K is number one in 48 out of 50 states.
The two others: Froot Loops is the most liked cereal in Kentucky . . . and Frosted Mini Wheats is the most liked cereal in West Virginia.
---
A Fist Bump Passes 95% Fewer Germs Than a Handshake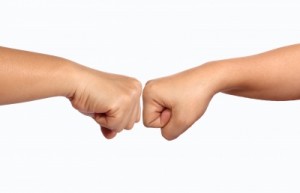 One day, the handshake is going to disappear entirely and we're all going to fist bump when we meet someone or close a business deal. And we are all going to be SO COOL.
A new study in the "American Journal of Infection Control" found that a fist bump is WAY more hygienic than a handshake . . . a fist bump passes about 95% fewer germs than a handshake.
If you don't want to fist bump, you should at least HIGH FIVE instead of shaking hands. A high five passes about 50% fewer germs than a handshake.
---
A Simple Formula to Figure Out What You Should Be Doing With Your Life
Maybe you don't know what you should be doing with your life. But you know what you're doing right now ain't it . . . right?
A career counselor named Richard Leider came up with a simple formula to figure out what you should be doing with your life. The formula is G plus P plus V . . . G stands for gifts, P stands for passions, V stands for values.
First, figure out your GIFTS . . . those are the things you're good at. And that can include anything . . . you could be gifted at motivating people, solving puzzles, running long distances, whatever.
Then, figure out your PASSIONS . . . those are the things you really CARE about. They can be social issues, like feeding the homeless . . . personal passions, like making people laugh . . . or even the passion to make a ton of money.
And finally, figure out your VALUES . . . those are the things you NEED to have in your lifestyle to make you happy. Do you want to be home for dinner with your family every night? Do you hate waking up early? Do you want to travel?
Now, look at your gifts, passions, and values and start brainstorming careers that fit with your answers under each one. When you find a career that fits all three, that's a potential career for you.
---

One in Four People Trust Google More Than Their Doctor
I've never been a big fan of Googling my symptoms . . . because no one posts online when their stomach pain just turns out to be indigestion, they post when it's a giant scorpion laying eggs in their bladder.
According to a new survey, people are putting WAY too much faith in the Internet to diagnose themselves. One out of FOUR people say they trust what they find when they Google their symptoms more than their DOCTOR'S diagnosis.
And that's not a good idea. In a study earlier this year, researchers Googled people's symptoms then compared the results to the people's actual illnesses. The web results were only right 58% of the time.
Another study found that 11% of medical websites give incorrect health advice.
---
We found a list online of sounds you'll probably never hear again, and some are pretty recent . . . although the sound of a modem connecting DOES feel like it was 100 years ago.
Anyway, here are nine sounds that are either extinct, or so rare today that they might as well be . . .
1. A factory whistle starting or ending a shift.
2. A mechanical cash register.
3. A steam locomotive.
4. A car backfiring.
5. A dial-up modem.
6. TV static.
7. A busy signal.
8. A pager.
9. A fax machine.
---
Just because you're about to hit your FIFTIES doesn't mean you have to stop being cool. Or, if you were never cool . . . hey, maybe 50 is when you're finally going to start.
A new survey just found the things you need to do to be a "cool" 50-year-old man. Here are the top 10 things you should do . . .
1. Embrace your baldness by shaving your head.
2. If you have hair, keep it trimmed. It's up to you whether you dye it or just let the gray happen . . . both are alright.
3. Wear a good watch.
4. Use moisturizer.
5. If you're single, date women close to your age.
6. Do not spray tan.
7. Do not grow a soul patch.
8. Don't wax your body hair, especially your chest.
9. Don't get a facelift.
10. Don't text your kids' friends, follow them on Instagram, or friend them on Facebook.
DO YOU AGREE WITH THIS?
EMAIL ME AND TELL ME WHAT YOU THINK..
CHERYL WANTS TO KNOW WHAT YOU THINK